Depeche Mode, Sounds of the Universe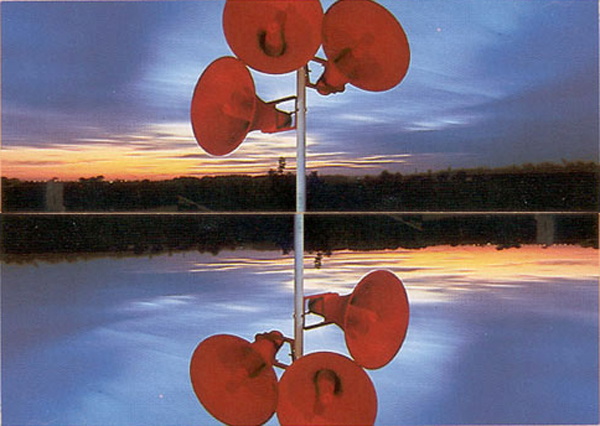 It's probably won't surprise you that I adore Depeche Mode. I'm not a fanatic about them—I've never seen them in concert, have never troubled myself too much about the band's biography, and I certainly never took the Talmudic approach to their catalog that a true obsessive might. To be honest, I stopped listening as intently after Violator (only, oh, what—19 years ago?) and still tend to think of Music for the Masses as the "new album" (as I also do with New Order's Brotherhood and other post-new wave touchstones that emerged during my adolescence, when a new album from a favorite band seemed less like a product than a potential revelation; needless to say, I miss those days).
But Depeche Mode have always continued to hold my attention, especially thanks to their knack for picking remixers who are not only current but often surprising. Name another act of their stature that have commissioned remixes not only from the likes of Paul Van Dyk, Kruder & Dorfmeister, Sasha and UNKLE but also Booka Shade, Alex Smoke, Alter Ego, Metope, Kettel, Misc., Motor, Michael Mayer, Rex the Dog, Ewan Pearson, Plastikman, Luke Slater, Shep Pettibone, LFO, Speedy J, Oribtal, Black Strobe, Underworld, Boys Noize, Ricardo Villalobos… (Some names I'd love to see added to that list: Luomo, Newworldaquarium, Carl Craig, Stefan Goldmann, Shed, Burial, Peverelist, T++, Efdemin, Lukid, MLZ/Andy Stott…. Hello Mute, are you listening?)
I've found my interest in the band significantly revived with Sounds of the Universe, Depeche Mode's 12th studio album. I didn't care that much for the last two, so I was a little worried to see that Ben Hillier (Doves, Elbow, Blur) was in the producer's chair again. Like the title of the lead single, though, I was wrong—rather than the stadium-bent modern rock I feared, the album expertly, even effortlessly revives synth-pop tropes from their first decade and a half without ever making it seem retro. All that vintage analog gear promised in the press release really is here, and not just in a symbolic role. The buzzsaw sound of songs like "Fragile Tension," "In Sympathy," "Peace" and "Sympathy" is flat-out gorgeous—warm, rich, always in motion. (Also, special to Jon Caramanica, who chides "the senseless minute-long feedback run that opens the album, [and] the whimsical instrumental blurt 'Spacewalker,'" just a few days after declaring Asher Roth's debut album "excellent" and "versatile" with no supporting musical evidence: Jon, as a friend I must warn you that that beard of yours is draining the blood from your brain. Ok, the intro to "In Chains" might not be on the same level of Mika Vainio, but seriously, "senseless"? I fear, and I say this only half in jest, for our musical imaginations, in the age of Twitter.)
Even their guitar tracks, like "Come Back," lean towards a kind of viscous, post shoegazey din (am I wrong to hear a little Blonde Redhead in that song?). And the lead single, "Wrong," stopped rubbing me the wrong way once I heard it in the context of the album.
In short, it's a delight from start to finish. Thus inspired, I put together a special feature for Rhapsody that I'm pretty stoked about. We've got Depeche Mode, Remodeled, featuring exclusive quotes from select remixers—Ewan Pearson, Dan the Automator, Michael Mayer, Rex the Dog, Misc., UNKLE, Roman Flügel, and Kettel—describing what it was like to remix Depeche Mode. (My favorite is Rex the Dog's: "… When the parts arrived, I spent almost three hours just listening to the raw vocal parts and the synth parts on their own, feeling that I'd been given some special early glimpse of heaven. To hear out-takes of an 18-year-old Dave Gahan saying 'Was that ok, then?' Can you imagine how cool that is?") Complementing that is a playlist of some of the best remixes, including numerous alternate versions from the early EPs, from the days before they used "name" remixers.
We also run down key DM side projects—it probably won't surprise you, but Martin L. Gore's 1989 Counterfeit EP is one of my all-time favorite records—and offer a brief primer to the band's catalog. My favorite bit, though, is a playlist of other artists covering DM classics. Not just the obvious examples (Johnny Cash, Nouvelle Vague) or the underground stalwarts (Susanna and the Magical Orchestra, Playgroup) but also some more surprising picks: Smashing Pumpkins, Marilyn Manson, Vernon Reid, Tori Amos. (Plus: Rammstein, Deftones, A Perfect Circle, and a whole bunch of other names you will probably never again see on this blog.) Who knew that 3rd Bass sampled "Never Let Me Down Again, or that Hilary freaking Duff (exactly who that is, I'm still not entirely sure) copped "Personal Jesus"? You might not exactly enjoy all the covers compiled therein—I can certainly live out the rest of my days without ever again hearing Shiny Toy Guns tackle "Stripped"—but it's an entertaining and even edifying look at a band whose songs have become part of the canon. (Special thanks to the folks at Depeche Mode Covers, whose database proved an invaluable research aid.)