Non-Classical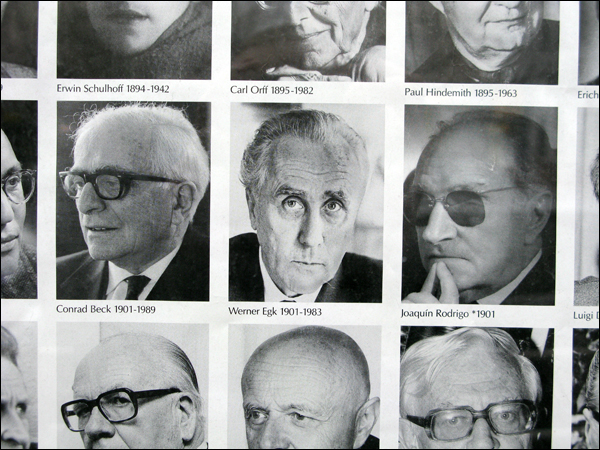 Greg Sandow has a great article in today's WSJ. It begins as a short profile of Gabriel Prokofiev—Sergei's grandson—and his Nonclassical events, one of which was recently hosted at Le Poisson Rouge, a new New York space dedicatd to crossovers between classical, experimental, electronic and indie music. I'm particularly interested in Sandow's conclusion, challenging New York's establishment institutions (Lincoln Center, Carnegie Hall, etc.) to design similarly spirited programming, as a means of reaching a new, younger audience.
It makes a lot of sense—and in many ways it's precisely the strategy being pursued by places like the Guggenheim and P.S.1, as they've rolled out a series of DJ and live-music events (or, all right, dance parties) as a means of enticing new audiences (and potential donors).
It also reminds me of Deutsche Grammofon's outreach strategy via its Recomposed series, with Jimi Tenor and more recently Carl Craig and Moritz von Oswald (with Ricardo Villalobos on the remix). It's a smart move, extending the Deutsche Grammofon brand (as well as its mission) to a new public by paying acute attention to the tastes of niche audiences very likely to be sympathetic, and using those audiences' existing structures as a means of getting their music across. As I note in the comments on Sandow's blog, I'm not arguing that every classical label needs to go out and commission remixes for every release—you can already see where that would lead. (Justice remixes Wagner, I can't wait!) But I do think there are plenty of opportunities to mix it up a bit more—something Le Poisson Rouge is doing very well.