Rounding Up: News and Links (Updated!)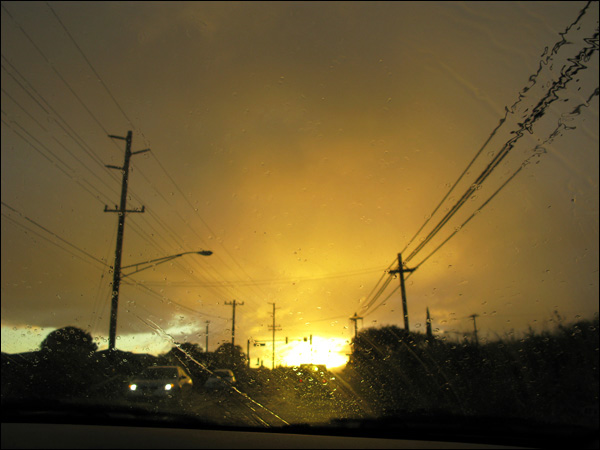 * Douglas Wolk turns in a concise and compelling preview of our rapidly approaching collective ascent into "the Cloud," aka the Celestial Jukebox. He's right, it is coming, and attitudes towards music "ownership" are changing more rapidly than we may realize. Not all physical product will die, of course, but it will become a niche market; the same goes for downloads, which will become, in their own way, fetish objects, once streaming becomes the norm.
The irony, however, is that even while vinyl sales will plummet to near nothing, the dance/electronic market will continue to sell downloads (320s and soon, I'm sure, WAVs) to satisfy the DJ market--that is, at least until someone creates the technology to DJ with streams. Perhaps I'm wrong about dance-music culture keeping downloads alive; maybe one day soon we'll simply sync up our Seratos and Traktors not to an external hard drive loaded with MP3s, but to networked "cloud" servers. I'd hate to try pitch-correcting for buffering, though...
* One half of Sweden's amazing Wildbirds & Peacedrums has a blog. It's cryptic. The album is out in Europe on 13 April, and remains just as great as when I blogged about it a month or so back.
* Robert Christgau looks back on his time at Blender and mulls the shrinking fields of pulp.
* I just stumbled upon soundamus, a personalized feed of new and upcoming music releases. Import your listening history from Last.fm, iLike, imeem, etc., and it sends you an RSS feed of upcoming releases. My list turned up a ton of intriguing things, many of which I knew nothing about: Radio Slave's Fabric 48 (September 14), Cortney Tidwell's Boys (May 29) and a new Wighnomy Brothers Speicher (May 12)…
* I review Ben Klock's One for Flavorwire/Earplug. This is easily one of my favorite albums of the year, and I expect it will remain in the top 20 for 2009.
* Boomkat's 14tracks digs into the past, present (and future?) of the one and only Move D. Maybe half the releases are new to me, which is exciting news indeed.
Also, thanks to Boomkat for the awesome review they gave The Mercy Dubz!