Cruise Collection: All-Weather Edition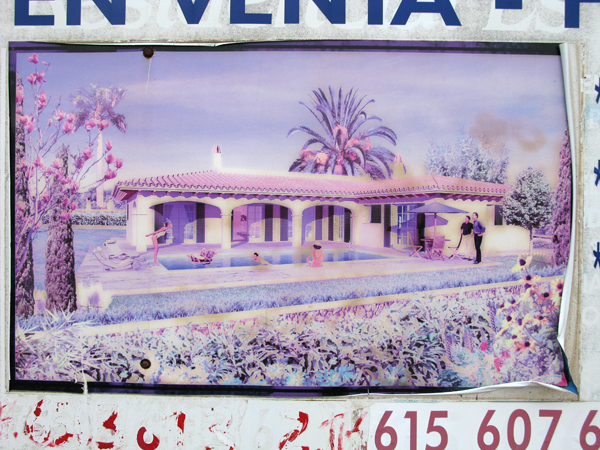 This mix dates from nearly a year ago, when I began, somewhat obsessively, trying to sort out a selection of slower house and disco, with the odd smattering of hip-hop, exploring tempos around 100 and 110 BPM.
Cruise Collection: All-Weather Edition by psherburne
I don't want to say too much here about the tracklisting, because I think this is one of those mixes better enjoyed without advance notice. About 1/3 of the tracks are from 2009; the others are from 2010, 2006, 2003, 2002, 2000, 1998, 1997, and 1982. They come from Detroit, Brooklyn, London, Barcelona, Tokyo—the usual places. You'll find a detailed tracklisting after the jump, should you want one.
The mood ranges from tropical to damp and blustery—hence the title. A stiff drink is optional, but recommended.
Cruise Collection: South Pole Edition
Recorded January, 2010
Vince Watson, "Solitude" (Delsin, 2006)
Urban Tribe, "Covert Action" (Mo'Wax, 1998)
FaltyDL, "Metacognist" (Ramp, 2009)
RJD2, "Here's What's Left" 
(Altered Vibes / Battersea Park Music, 2002)
Hot Toddy, "I Need Love" (Morgan Geist Dub) (Eskimo, 2009)
6th Borough Project, "How Can I Show You" (Delusions of Grandeur, 2009)
Max404, "She Spelled Sex" (Eskimo, 2003)
Toby Tobias, "Dave's Sex Bits (Quiet Village Remix)" (Rekids, 2006)
Carl Craig, "Suspiria" (Planet E, 1997)
Zwicker, "Dragon" (Compost Black Label, 2009)
Benny Blanko, "Put Your Hands" (Homestyle, 2000 / Playhouse, 2004)
Tycho, "Coastal Brake (Lusine Remix)" (Ghostly International, 2009)
Al Usher, "Silverhum (John Talabot Remx)" (Misericord, 2010)
KZA, "Routine" (Endless Flight, 2009)
D Train, "Keep On" (Prelude, 1982)