Top Ten November 2010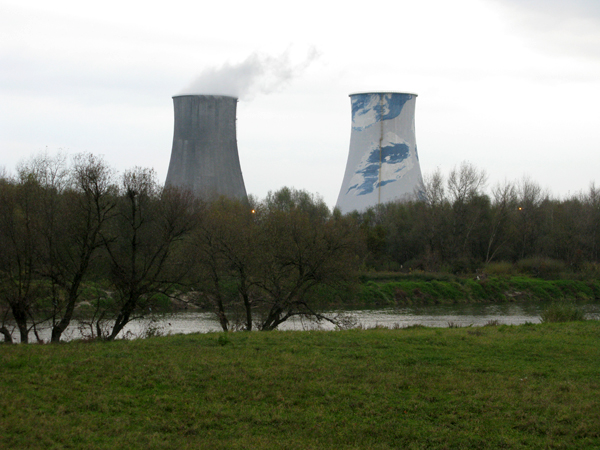 P. Eladan, "Monochordium" [Muting the Noise] Rush Hour
Hurrah for fortuitous coincidences. Kristian from Âme has a school buddy whose father was somehow loosely connected to the Guru Guru "posse." Turns out the father is still toiling away in his studio, turning out percussive techno that sounds like some dubbed out collision of Four Tet and Harmonious Thelonius. Voila, a new Innervisions sublabel, Muting the Noise, apparently dedicated to his work. This actually sounds just as good at 33 as it does at 45.
Bnjmn, Bnjmn 1 (Bnjmn/Rush Hour)
Out on Rush Hour and only available in-store comes unannounced a mysterious record from, presumably, a new artist (or an established artist working in stealth mode). Cotton-candy synths with a crystal edge, it reminds me alternately of Space Dimension Controller or Floating Points mixed with a little Workshop or even that recent Gunnar Wendel single on FXHE. Basically, it's bad-ass. Also, continuing what seems to be a theme this month, the B-side tracks also sound great at 33, though I'm guessing they're supposed to be at 45. (The A-side tracks are pressed at 33. Go figure.) The best find I've made this month.
Shackleton, "Bastard Spirit"/"Man on a String 1 & 2" [Woe to the Septic Heart]
Shackleton is back with a new label, the evocatively named Woe to the Septic Heart. At first I was a little disappointed that the music didn't surprise me more—it sounded pretty much like I expected a new Shackleton might sound like. Then I got over it, forgot about rockcrit narratives, and sunk into the music. The B-side is especially devastating, all the more so for its unbelievable restraint. (And, after the restraint, its total mayhem.)
October, Vanamonde EP [Misericord]
Bristol's October can always be counted on for something refreshingly distant. With the tight, disco-licked "Bree Daniels," he actually delivers one of his most *functional* tracks in a while, to adopt a term from club culture at its most mercenary, but it never stops being weird, expansive, a trip. The "Breeprise" is a welcome, versatile dub, and both the 110-BPM "Shalmirane" and the even slower "HD-189733B" (at least that's what my promo MP3 says) are even more low-slung and lopsided forays into the diagonal dimension.

Roman Flügel, "How to Spread Lies" [Dial]
I'm a sucker for a melancholic piano over dry machine drumming. Fill it all up with sweet contrapuntal leads, add delay, and I'm yours forever. This is the kind of tune you hear out once and are haunted by until you track it down.
Discreet Unit, "Shake Your Body Down" [Prime Numbers]
Shake your body down NOW AVAILABLE On 180 gram by Discreet Unit
Modern percussive house with nods to Detroit, disco vox, a deep-fifths bassline, there's nothing I can say that's going to make this look special on paper. But it's really quite the anthem. That bassline!
Ekoplekz, "Stalag Zero"/"Distended Dub" [Punch Drunk]
Deeply fucked-up fusion of BBC Radiophonic Workshop with dubstep and Pan Sonic, in a bathysphere, via shortwave radio.
Van Rivers & the Subliminal Kid, "Bad Seeds" [F]
First 12" from a new label from Van Rivers & the Subliminal Kid.Edit: The label is Stockholm's Fukt, or [f], and this is their third release. Fans who have learned their names from Fever Ray or Glasser may be surprised: "Bad Seeds" and "For an Answer" are pure, minimalist techno in the vein of Robert Hood, Mika Vainio or old Kanzleramt. They're also done with exceptional warmth: despite the funereal reverb, the unrelenting chug and the omnipresent tri-tones, there's actually something cozy about these bunker busters. For the stoners among us, there's "Supersladd," a pared-down dub techno cut with a funny thing for delay.
The End of All Existence, The End of All Existence [The End of All Existence] Hard Wax
What does it mean when a fellow with a name as cheery as Milton Bradley launches a label called the End of All Existence? You probably already know the answer. As cliché as it may seem, fall and winter always send me scurrying for the dark ambient section, which makes the arrival of this particularly timely: it's like Penderecki, Sunn O))) and Berghain all rolled into one.
Gala Drop, Overcoat Heat EP [Golf Channel]
I already wrote about this on RA, but I wanted to mention it again. Four tracks from a Portuguese band somewhere between Tortoise, Planet E, and John Talabot. Genius.