June Clips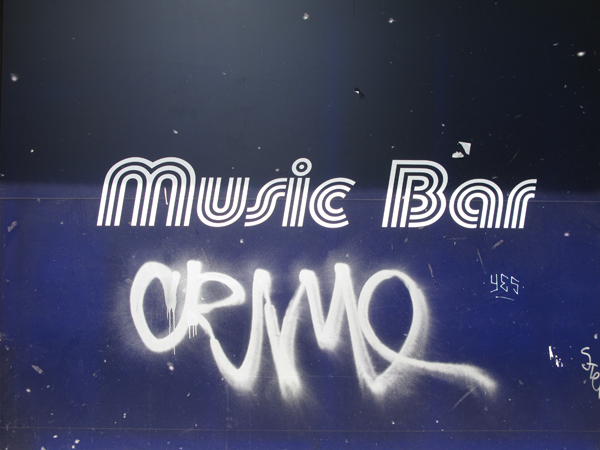 While Berlin goes giddy with sunshine, I'm up to my earlobes in work. So it goes; here's some recent writing I've done, for anyone keeping tabs.
Critical Beats Column, The Wire, July 2010
Print only. Featuring Andy Stott, Soul Center, Joe, The Lady Blacktronika, Missing Linkx, Oriol, Sepalcure, DFA's TBD, Sex Tags Mania's Transilvanian Galaxi, and Wolfgang Voigt/DJ Koze.
Oneohtrix Point Never, Returnal (Editions Mego) | Pitchfork
Easily one of my top albums of the year. (If it were up to me, I would have given it the BNM tag.) I like the contrast this makes with his Zones Without People LP, whose arrival from Discogs I am feverishly awaiting.
Emeralds, Does It Look Like I'm Here (Editions Mego) | Pitchfork
At first I wasn't sure of what I thought of the new, more dulcet Emeralds, but once I really sunk into this, I lost any early doubts. You really have to have this on vinyl; the first time I played it on wax, it sounded almost like a different record, somehow.
Breaking Through: John Talabot | Resident Advisor
Last December in Barcelona, I set out to track down John Talabot, an anonymous producer of woozy, psychedelic house and disco. It turns out I already knew the dude behind the project. A month ago, I interviewed him by phone, and we talked about musical maturation, sampling, and Barcelona's club scene.
LCD Soundsystem, This Is Happening (DFA) | Rhapsody Blog
I'm sure you don't really need to read much more about this album, but here you go, a mid-length review I wish I had extended a lot more. One of those albums that I like a lot more than I'd expect to—and that's even with a healthy proportion of tracks that I don't really care for. Although, oddly enough, even those tracks—like "Drunk Girls"—tend to have at least one moment that somehow redeems them for me. I know that we're not supposed to care about artistic intention, but in Murphy's case, trying to figure out his thought process actually enhances the music for me, for once.
Concentric Pleasures: '90s Electronica Says "UNKLE" | Rhapsody Blog
In which I argue the ways that Mo' Wax begat Lady Gaga. Or something. A thinkpiece on what went wrong with UNKLE.
What's the Write Word? | Popmatters
Jason Gross polls 100 music writers with the question, "If an eager young writer cornered you and asked 'What's the best advice you could give me?' what would you have to say?" My piece is included on this page.