The Mercy Dubz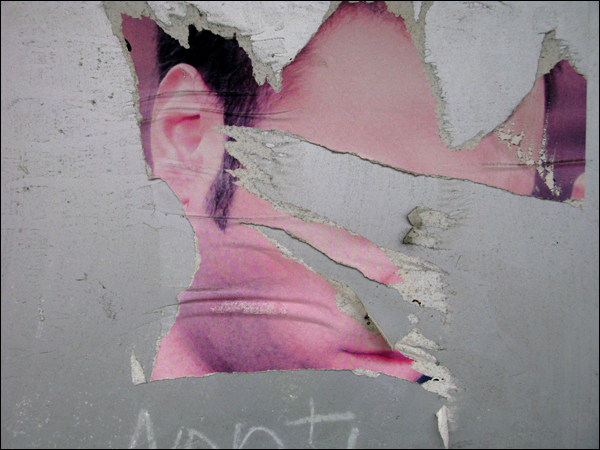 A few months ago, Brendon Moeller contacted me out of the blue to ask if I'd be interested in remixing a track of his—"The Mercy Beat," featuring Spaceape, to be released under Brendon's Echologist alias. (If the title sounds familiar, it's because it is: it's also the title of an old song by The The, which served as the inspiration for Moeller and Spaceape's track.) Apparently, I had commented favorably on an early version of the tune that Brendon had put up on his Soundcloud page, but to be honest, I had no recollection of either the track nor my message about it. Needless to say, I kept my confusion to myself and readily agreed.
Not without some trepidation, however: I'd never worked with vocals, for one thing. More importantly, I had found myself in something of a creative rut; it had been a few weeks, or a month, since I'd made any music I was satisfied with at all. Every time I sat down to make music, I found myself slipping into familiar patterns—dig around for some samples to build upon, chop and loop them, draw some drum patterns in MIDI clips, tweak the percussion kits, play with effects—that refused to yield anything other than the familiar false starts and dead ends. The only thing that was exciting me at the moment was something I'd drummed up over the weekend as a deliberate attempt to force myself out of a holding pattern. It clocked a comparatively rapid 134 BPM—normally I write between 120 and 128—and most importantly, it wasn't four-to-the-floor. It wasn't dubstep, exactly, but it was swung, skippy, and definitely inspired by my love of dark 2-step and UK garage. But its loops uncoiled into a cul-de-sac. The bass was all wrong, the rhythms too clunky, and I set it aside for another day, another burst of inspiration.
Serendipity must have been on my side, because when Brendon sent the files, they turned out to be lurchingly syncopated, not four-to-the-floor, and 134 BPM. I went back to my work-in-progress, muted some of the most problematic channels, and started dropping in elements of Brendon's original. Damned if they didn't fit, and uncannily well at that. It was as though the two parts, combined, suggested the outline of a third; my task was simply to reveal what was already there, waiting to emerge. There was plenty of "writing" to be done, of course—designing sounds, programming rhythms, composing melodies. But the process seemed as much subtractive as additive, of stripping away and laying bare. Ultimately, I let Spaceape's multi-track narrative be my guide; his dead-of-night dread musings set both the tone and the pace of the track, right down to the total standstill that accompanies the deathly flatline at the center of his paranoid, schizophrenic delivery.
That track became my "Resurrection Dub"; still buzzing off the thrill of working with unfamiliar sounds, tempos and rhythms, I immediately turned around and remixed that in a slightly sprightlier form, ultimately resulting in my "Triple Bypass Dub." And now, both are available as part of Echologist and the Spaceape's The Mercy Dubz (Resopal Red 029). There are seven tracks in all. Four on wax/digital:
* The Mercy Beat (Brendon Moeller's Disco Dub)
* The Mercy Beat (Brendon Moeller's Mercy Dub)
* The Mercy Beat (MRI vs. U.E.S. Remix)
* The Mercy Beat (Philip Sherburne's Triple Bypass Dub)
…and three more digital exclusives:
* The Mercy Beat (Philip Sherburne's Resurrection Dub)
* The Mercy Beat (Brendon Moeller's Cosmic Dub)
* The Mercy Beat (Brendon Moeller's No Mercy Dub)
That may seem like a lot of remixes for one song, but they're surprisingly varied; Brendon's four mixes alone—which would seem to beg the question of whether there even exists an "original," in a world of versions upon versions—range from pumping dub techno to 2-step-inspired swing to ambient pads and anti-gravity beats. MRI vs. U.E.S.'s "Non Dub" gives the nod to high-tension minimal house with a wonderfully reduced, percussive rework. (I'm sure I can't be the only one who's excited about the return of MRI—his Rhythmogenesis and All That Glitters were particular favorites of mine back in the glory days of Force Tracks.)
The Mercy Dubz is available today at all the usual digital outlets; the vinyl, which was held up at the plant—I guess there were more pressing matters (sorry!)—will follow on April 4. (And I do recommend the vinyl for the four cuts available in both formats; it really does fatten up the sound.) You can listen to my two tracks in their entirety on the Fairtilizer playlist below; for excerpts of the rest, click on any of these digital retailers.
Boomkat | What People Play | Beatport | Juno Download | Zero"