Galactic Friday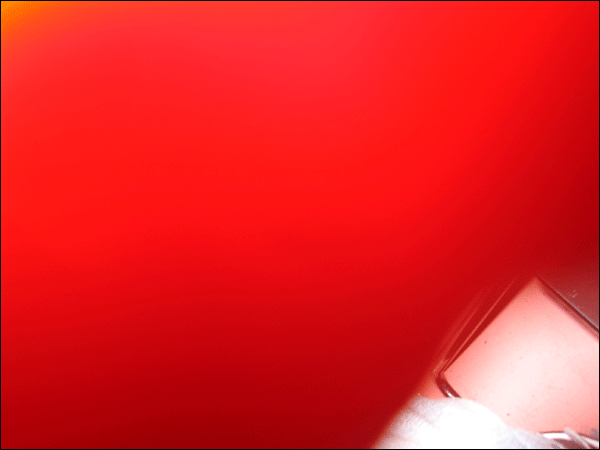 Dorian Concept, When Planets Explode (Kindred Spirits)
Henrik Schwarz/Âme/Dixon, The Grandfather Paradox (BBE)
Every Friday needs records like these—preferably heard early and, better yet, often. Dorian Concept's "Mesh Beam Splitter" is a journey through space—excuse the cliché, but there's just no other way to describe its neon-dust contrails and supernova churn—carried out in three minutes and thirty-three seconds, door to door. Its length is the only thing remotely "pop" about it, though. Musically, it's something like a tribute to Tod Dockstader through the lens of R&S/Apollo's early '90s ambient techno. Psychedelic in the broadest sense, it nestles nicely with Lucky Dragons, Four Tet and Sun Electric. Abuzz with muted, triple-time rhythms and tufted with fiberglass-like digital tendrils, "Mesh Beam Splitter" manages to sound sprawling and compact all at once.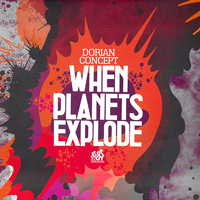 At the risk of tripping up on the Narcotic Fallacy (as did Simon's ill-conceived and poorly received recent Guardian thinkpiece), "Mesh Beam Splitter" makes me think of the reported effects of DMT, from its opening metallic huff to its blastoff, as if from a launch-pad woven of daisies, and all the way through its suggestive geometries and infinite sparkle. Like the drug, it's over in a flash, but it hints at time on an epochal scale. (Coincidentally, Flying Lotus recently posted an illuminating blog entry on the subject.)
The rest of the album, released on Amsterdam's Kindred Spirits label, is pretty great as well, with scads of sawtooth synth leads lighting up like a liquid skyline. The beats are swung enough to invite comparisons to Flying Lotus, Dabrye, Rustie and Joker, but they're also refreshingly unfussy; you don't have to crane your neck to figure them out.
But "Mesh Beam Splitter"—man, that's just something else entirely. I was about to say that its only flaw is that it's not much, much longer—but I think that stretching it even a second longer would kill its charm. Half of the song's allure is its rush. Fortunately, for the long haul there's Henrik Schwarz, Âme and Dixon's masterful The Grandfather Paradox a new CD-length mix touching very similar pleasure centers, but stretched out over the span of 68 minutes.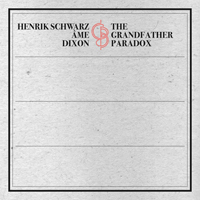 Âme already made their cosmic proclivities evident in "Fiori," their shapeshifting, horizontally-inclined contribution to the Berlin Staatsballett/Berghain collaboration Shut Up And Dance! Updated, and for anyone that might have accused them of wearing their influences a bit too prominently on their sleeves, here they simply sweep the curtain aside. The names here are no great surprises—Steve Reich and Pat Metheny, Conrad Schnitzler, Liquid Liquid and John Carpenter are all natural precursors to Âme's sense for tribally polyrhythms, webbed textures and fat electronic timbres. But I can't think of anyone else, save Optimo, who could work the threads together like this. A single idea holds the whole thing together, and even if you can't put a name to it, it communicates itself in ropy grooves and omnipresent bells, felt equally in Ø's "Atomit" and Robert Hood's "Minus" (to say nothing of Cymande or Raymond Scott). A bonus disc includes full-length versions of roughly half the mix's tracks, including selections from Arthur Russell, Can and Young Marble Giants, but don't let that distract you from the mix. The mix is the point—not just the tracklisting or the sequencing but the actual experience of the thing.
I can only imagine that the mix was put together in Ableton or Logic, but that's no strike against it. The point here isn't to demonstrate what crafty hands the DJs have; it's to sculpt a phantom sound into being by whatever means—beat-warping, edits, etc.—necessary. You can certainly make some comparison to Carl Craig and Moritz von Oswald's recent album ReComposed, a sort of extended megamix of works by Maurice Ravel and Modest Mussorgsky, but the difference is that here the mixers have actually had to do less to their material to meet the imagined ideal. To find a dub-techno beat running through Bolero, you need to do some creative misinterpreting. But Schwartz, Âme and Dixon's selections lend themselves more readily to a final shape that feels less collaged than braided in three dimensions. Perhaps as a result, it feels more genuinely surprising than ReComposed--more joyful, too. For all its muted textures and minor keys, there's a real sense of delight underlying the mix's many unlikely joins; if the artists' presence is felt at all, it's not sweating over the console but grinning ear-to-ear that, I'll be damned, that actually worked. And wonderfully, at that.