Foam on the shore of the black island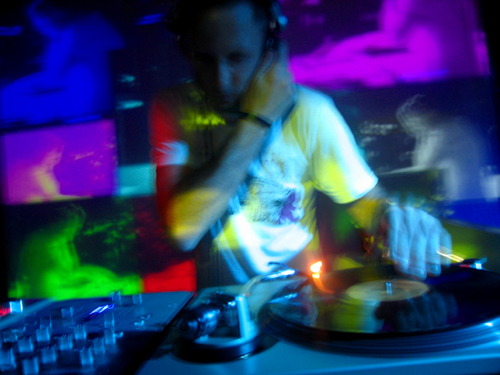 *Photo: Paula Germain.
Last week I was honored to play records for a couple of hours on Chile's fantastic web radio, Radio Isla Negra; you can check the first half of the session here, in a 68-minute, 48 MB file. (Clinking on that link should start the download; if you experience problems, try going directly to my mixes page and download from there. Apologies, also, for the low bitrate.) I'll be uploading part two as soon as I get my hands on it.
There are a few bone-crushingly, uh, awkward transitions, which I blame entirely on the caliber of Chile's stickiest (no, not guano). And maybe a little bit on my own clumsiness. But if you can get through the rocky bits you'll enjoy recent tracks from Minilogue, Rhythm & Sound (Villalobos mix), Pantytec, Bruno Pronsato, Nathan Fake, and more. I'll try to post a tracklisting if anyone cares.