Top 10 April 2007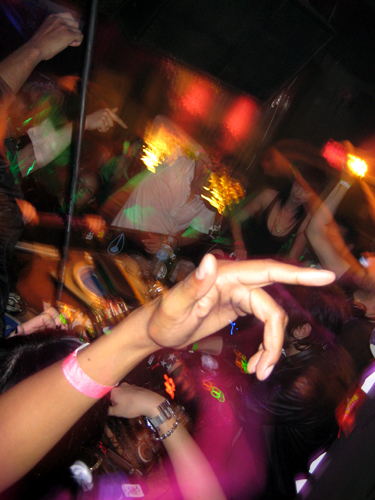 I don't think I've ever done a monthly chart before, but there are so many mindblowing records coming out that never get reviewed, and since for a variety of reasons (laziness, don't want to give other's music away for free) I'm disinclined to turn this into an MP3 blog, a list will have to suffice. Let's see if we can do this every month.
Argy, "1985 (Jerome Sydenham & Juju Remix)" (Liebe Detail Spezial)
*Note: Like much of this list, this track isn't out yet, and in fact it's not even up on Liebe Detail's Myspace page. However there are plenty of other goodies there so don't hesitate to click on through. As for the Argy/Sydenham track, it's probably my top tune of 2007 so far: straight classic deep house with no funny business. Keep yr eyes peeled for the May release.
Black Strobe, "I'm a Man (Audion's Donation Mix)" (unknown)
Shackleton, "Blood on My Hands (Villalobos Remix)" (Skull Disco)
Each, "Sunrise (Minilogue Remix)" (Out of Orbit)
Stefan Goldmann, "Beluga" (Macro)
Lazy Fat People, "Club Silencio" (Planet E)
The Martinez Brothers, "My Rendition" (Objektivity)
Motiivi:Tuntematon, "I Don't Feel Good When You're Not Around" (Kompakt Extra)
Heerhorst & Meissner, "Partikelpumpe" (Kompass)
Stephan Hill & Koljah, "Nonresponder" (Vidab)