Speaking in Bodycode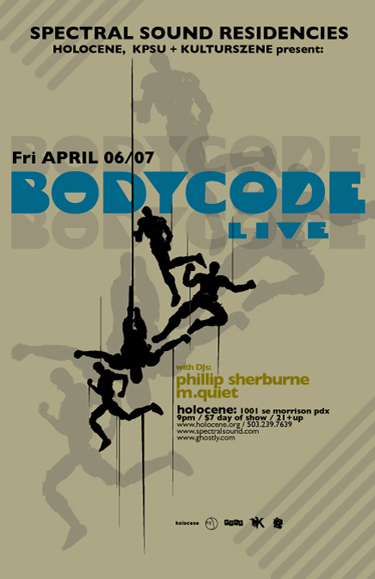 I'm pleased to be playing the Spectral Sound Residency in Portland again this month, this time with Bodycode, aka Portable of the fine Süd Electronic label, joined by my colleague M. Quiet (Kulturszene, Nightclubbing, and of course DJ Committee, which SFJ so generously bigged up last week). Expect propah techno and house, minimalicious (minimalascivious?) as you please.
The show is this Friday, April 6 (not Saturday, April 7, despite what the flyers around town say) at the hallowed Holocene--click that last link for details.