Needle in the hey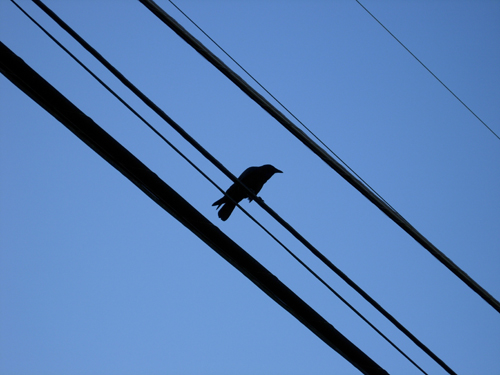 Sasha's post today: proof that my yearslong campaign of Relentless Dance Evangelism is finally paying off. Also, his sentence, "Dance DJs, dependent as they may be on technology, are close to uncapturable as musicians," reaffirms why his ears and his prose are aligned in a way that is wonderful and rare.
But that whole bring yr own needles thing—what gives? I arrived at the Rebel club (bad name, decent space, but one hallway smells like pee, making me wonder who was rebelling against what, exactly, and in what form that rebellion took) to play Flavorpill's Halloween party on Thursday to find out that I was expected to have brought my own needles. Fortunately the management was lenient and let me use the loaners, but it begs the question: do rotating DJs really submit the crowd to dead air while changing styli in such cases? I was informed this was normal for New York, which seemed unlikely, until I got booked at the last-minute to play as the opening DJ for the Knife's two (sold-out) shows at Webster Hall. (Cue giddy excitement, followed immediately by panic attack and stomach convulsions suggesting imminent vomiting.) Fortunately I had the presence of mind the day before the gig to ask the club handlers if I had to bring my own needles. I did.
I went to Turntablelab to purchase a pair, asked if this sort of policy was normal for New York. Was informed it was; I protested that I'd never heard of it before (tactfully omitting the "I've played in five countries but…" part beforehand) and the otherwise helpful counterfolk looked at me like a complete n00b and said that yes, it was normal everywhere. Then, maybe figuring out my racket, one of them said, "Well, unless you're playing, like, dance music," to which I readily admitted. (I can understand scratch DJs wanting to take charge of their own styli, and I can even kind of get with the very American suspicion that one should take responsibility for one's own craft, but really: if the club is providing decks, shouldn't needles be in the bargain? And if you're going to take the whole responsibility thing to its logical conclusion, shouldn't you bring your own decks as well?)
Needles in hand, said gig went off mostly hitchlessly, despite a pre-show email from Knife-half Olof requesting "ambient music," which had me in a frantic search for moody, beatless records a few hours before the show. Upon arriving at the venue, I asked the tour manager to clarify the "ambient" request, which resulted in a three-minute phone call between him and Olof which entailed mainly a lot of head-nodding on the manager's end. When he finally hung up, he said to me, "Olof said, you know, Detroit techno, moody music… You know, the kind of thing you like to listen to. Nothing too upbeat or happy." A moment's pause while I digested all of this, imagining all the other things I might have done with the couple hundred dollars I had dropped on drone and Chain Reaction records that I already had, and swearing that one day I would get with the digital-DJ program, if only to prevent such future outlays (and stressouts). "Oh yeah," concluded the manager, "and he said, uh, minimal techno is ok. Minimal," laughing a bit, though I wasn't sure why.
And so minimal it was. Played, I might add, atop slipmats I cut from plastic record sleeves minutes before go-time, learning the hard way that in New York, apparently, DJs also bring their own slipmats. How to feel like a foreigner in your own country in three easy steps.
One ambient record didn't go to waste, at least: though I'm sure no one knows, I opened both sets with a track from Jan Jelinek's Kosmicher Pitch mixed for the entire duration with a track from Ake Hodell's Purgatory/Electric Buddha, downloaded not long ago from the excellent blog Classical Connection, and the two created one of those unforeseeable convergences, almost out of synch, but not quite, either; loops upon loops upon loops, the sound of time itself slipping out of joint. Getting to play rare Swedish musique concrete as the intro for a show from my favorite Swedish dark/goth/electro/trance/pop/multimedia/whatever act was a one of a kind sort of treat. And hey, my needles have never sounded better.
(By the way: there is perhaps nothing more gratifying than arriving in New York, being bummed about missing either of the Knife's two sold-out shows because you hadn't known your trip would coincide in time to buy tickets, and then getting invited to open for both of them as a DJ, one day in advance. Sometimes the bahr eats you, sure, but sometimes, every once in a long damn while, it's the other way around.)