Lowflow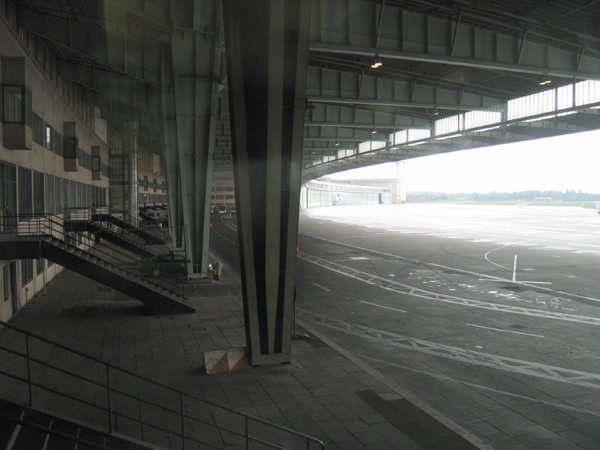 In San Francisco, where summer saunters into October like a flip truant rolls in, reeking of smoke, midway through class (the analogy holds: range fires have turned our skies a hazy pinkish grey), there are no leaves to scatter. My mind, however, is plenty scattered. Brazil, Chile, Berlin; the grating debate; the pile of promos on my desk; plans for Amsterdam and Juarez; meeting up with the tribe in New York, and considering joining the Electribe as well. My notebooks are bending over backward to shed their smudgings and chicken-scratchings. Thus ruffled, let's gab instead.
Thomas Fehlmann has a great new album on the way from Plug Research. Lowflow kicks out the techno and shuffles off the schaffel in favor of shimmery downtempo tracks that come across, at times, like classic Mo'Wax (especially that Urban Tribe record), but brushed with phosphorescence and lit with blacklights. [Update: the Mo'Wax reference isn't really right, so don't take it the wrong way -- though I do stand by the Urban Tribe reference. It's all shimmery, gossamer underwater bliss, with tones rubbing against each other like fishscales. A sense of division: the impossible-to-pin shiverings of the notes themselves, against the relatively defined drums underneath. There will be more to be said about this record.]
Luciano is finishing up a mix/compilation for Mental Groove; unlike Miss Kittin's Radio Caroline, it's less a proper mix than a segued spin through tunes near and dear to his cadenza-cadenced corazon. I'm keeping mum on the tracklisting til I get permission otherwise, but trust me, you'll be surprised – there's a lot less techno, and a lot more of the Autechrean polyrhythms of his live disc for max.Ernst. If it makes it out by December, it'll make my top five mixes of the year. In the meantime, satisfy yourself with Lopazz's Migracion Remixes (Get Physical), by Luciano and Villalobos, Luciano and Serafin's Funk Excursion (Cadenza), and Luciano's ominous, banging "Smokin Jakkit" remix (Exact Audio), which updates an old R. Rash track from Trelik. "It's the most techno thing I've ever done," says Luciano.
Akufen's got a full-length on the way, under his own name, from MUTEK_Rec (though I don't know when). He's also got a spooky new 12", I Plead Guilty, out on Perlon under his Horror Inc. moniker. And if you still can't get enough of chop and swing, there are a slew of releases to satisfy the microsampling urge: Nils Hoffmann's Jabberhugger EP (Horspiel Musik), which comes off at times like an Akufen remix of Metro Area; The Ripoff Artist's "Nasty" (ToraToraTora) – admittedly more Mike Shannonish than Akufenesque; Frankie #4, the Benga! Remixes, with mixes from Jeff Samuel, Linus, and Reynold; and Five Green Circle's Text XXX (Traum 52), which comes off like a sanded-down, shined-up Smith & Hack.
Lawrence fans can and should rejoice: in addition to his moody new Spark 12" for Ghostly, Peter Kersten has his debut full-length as Sten out on Dial, and it's everything you'd want it to be: spacious, pinging, quietly acidic, and brimming with organ and even the occasional Detroitish purple chord.
Finally, tune of the month: Steve Barnes' "Cosmic Sandwich (Extended Version"), on RRR's My Best Friend label – or rather, MBF's limited sublabel, in the vein of Trapez LTD, I suppose. (Does Riley ever stop?). Ricardo played this somewhere mid-afternoon at the Beat Street party in Berlin last Sunday, and it knocked my head six ways from the same. Over a gritty electro-disco rhythm, processed voices flit across the stereo field while a host of synthesized tones, all chiming the same note, march forward like riot cops with raised shields. Midway through, Luciano-like arpeggios rise shrieking, doves in flight before the carnage.