Label of the Month: Sex Tags Mania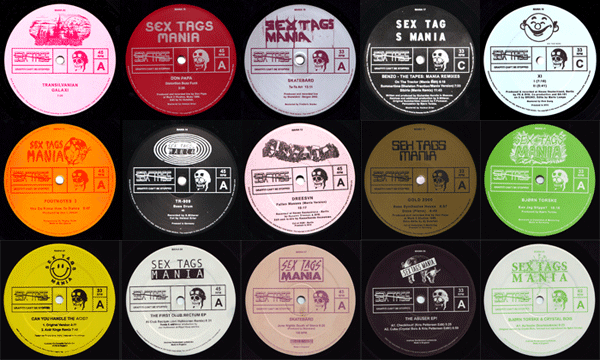 I'm happy to report that my Sex Tags Mania label profile for Resident Advisor is finally up, after months of work. My only regret is that I didn't have the space to write twice as much: there's no shortage of things to say or to decode about Sex Tags/Sex Tags Mania/Sex Tags Amfibia, a Norwegian duo and their collection of labels marrying classic American house aesthetics with Dischord Records' critical ethos and, most importantly, Fluxus' absurdist spirit.
One record I didn't get to mention is the new Healing Force Project -- technically on Acido, but for sale on Sex Tags' web shop, shitfuckyou.com. If you like woozy, full-throated analog techno with a lot of rhythmic slippage, do not miss it.