The Name Game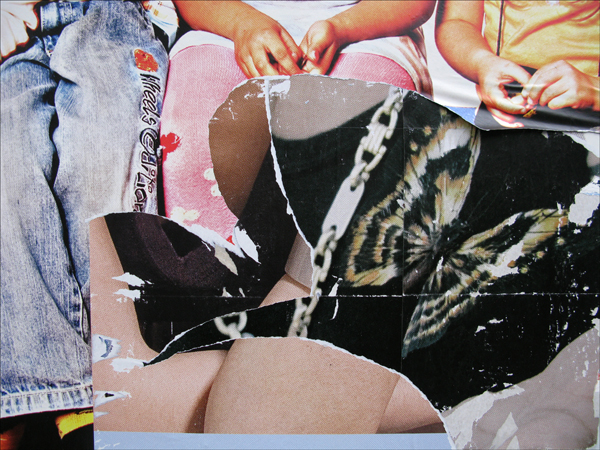 What do Memory Tapes, Tapes 'n Tapes, the Music Tapes, Library Tapes, Eats Tapes, War Tapes, Tapes, and Tape all have in common?
Well, besides the obvious, they're also all mentioned in my essay on the decade in rock monikers, just posted on the Rhapsody blog. It's a 10-point breakdown of the key memes of the '00s in band names: animals, collectives, crystals, Names! That! Are! Annoying! To! Type!
It might seem a little flip -- there's something about decoding the decade via the chosen nomenclature of its musical combos that feels a little like that Don Delillo (IIRC) character, an English professor whose "field" was the study of cereal boxes. But I do get the sense that band names became more meme-like in the '00s, that the ways in which they signify subtly intensified, keeping pace with the web's accelerated circulation of information, gossip and branding.
I've long been fascinated by band names, actually, even the ones I don't care about. For proof, just consider Exhibit A: a photograph of my high school notebook (junior year?), on which I scrawled the name (and often logo) of all the bands that fascinated me, and possibly a very few that I just thought looked cool. This here, by the way, is a world premiere. (Don't count on similar nostalgic/sentimental/half-embarrassing revelations any time soon.)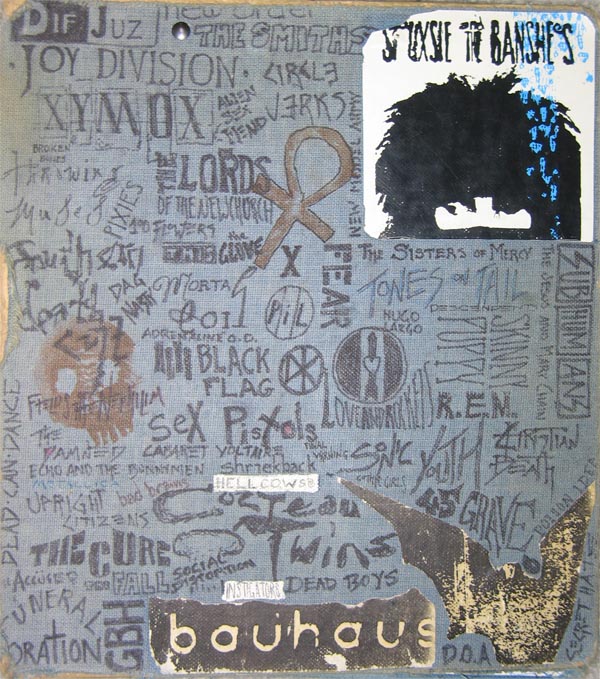 Please disregard the ankh, btw. What can I say, I was a gothy kid. Also, I would just like to point out that the skull is a potato print. Did you have potato prints on your notebooks? I didn't think so.