Bobs; Bits, and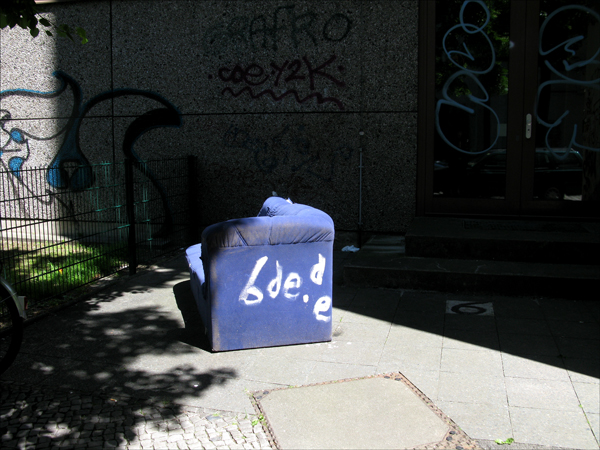 Feeling: New(ish) and forthcoming
Jon Hassell, Last Night the Moon Came Dropping its Clothes in the Street (ECM)
FaltyDL, Love Is a Liability (Planet Mu)
Floating Point, "J&W Beat" / "K&G Beat" (Planet Mu)
Sigha, "Remembrance" / "On the Ship" (Hotflush)
Untold, "Just for You" (Hotflush)
Mark Pritchard & Om'mas Keith, "Wind it Up" (Hyperdub)
Lokai, Transition (Thrill Jockey)
Pepe Bradock, Confiote de Bits (BBE)
Vladislav Delay, Tummaa (Leaf)

Feeling: Not new by any stretch of the imagination
Pal Joey, Loop-D-Loop series (Rhapsody | Beatport)
Deep house perfection from the late '80s or early '90s onward. I'd been hearing his name for a while, but never took the time to delve in; very glad I finally did. After putting together a mammoth playlist for Rhapsody (see below), I went straight to Beatport to buy 320s for DJing. Reminds me of Chez Damier, but with a New York state of mind.
Various, Burundi: Musiques Traditionelles (Ocora)
The opening chant has been driving me crazy trying to place it--turns out it was excerpted for the soundtrack to The Sheltering Sky, which is where I discovered Charles Trenet (and which also, of course, features Ryuichi Sakamoto's gloriously overblown score). I discovered this Ocora compilation floating around online, as they say; recorded in 1967 and re-issued in 1988, it seems to be out of print, but I'll be snapping up the CD if I discover otherwise. Not to get all caught up in Picasso-style primitivism, but the sounds here are as "avant-garde" as Cabaret Voltaire, Joan LaBarbara and anything in between. Stunning.
Latin Playboys, Latin Playboys (Slash)
Had forgotten all about this 1994 album, a Los Lobos side project with a surprisingly dubby, studio-as-instrument vibe (and which brings back fond memories of working the counter at Providence's In Your Ear Records back in '97). Bit of a Marc Ribot feel to the guitar? Anyway, highly recommended, and not just for Ameri/mexicana buffs.

Self-promotional corner
Hot Chip's new Bugged Out! CD features my track "The Claim"; I'm rather humbled to find myself in the company of Gas, Dandy Jack, Peverelist, International Pony/Pepe Bradock, and even Theo Parrish. Funnily enough, I'd decided I couldn't stand that track of mine, but upon hearing it in the mix, I kind of like it again. Ego: 1, Objectivity: 0. (Amazon | Beatport)
Recent Rhapsody blog posts you may have missed can all be found here; topics include FaltyDL's stunning new album Love Is a Liability, for Planet Mu; Kate Simko's Music from the Atom Smashers soundtrack (and just wait til you hear her upcoming Take You There EP); Mark Templeton's Inland; John Daly's Sea & Sky, and Gavin Russom's Black Meteoric Star. Read in greater detail about Russom's Black Meteoric Star in my Pitchfork review. I remain slightly unsure of how I ultimately feel about the record, but at least it's kept me coming back to try to figure that out, more than I can say about a lot of longplayers out there.
Finally, the concision-minded are additionally invited to follow me (acknowledging the semi-creepy, Pied Piper-esque connotations of that phrase) at twitter.com/RhapsodyDance: updated exactly as often as it need be.