Promos and Purchases, a Partial Recent Recounting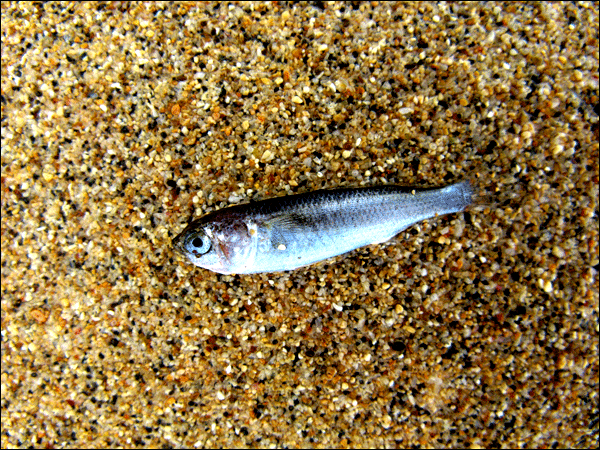 Ruoho Ruotsi, Afternoon Delighting (De'fchild) out now
San Francisco's Ruoho Ruotsi, a name I always have trouble fixing in my mind, has been plying dub with techno for a while now; to be honest, I don't really recall anything much more specific about the earlier singles (aside from their stunning chipboard packaging). But Afternoon Delighting, again on his own De'fchild label, sat me up immediately. Which is funny, because it's not really what you'd call an "immediate" listen. Taking after Vladislav Delay in his most vaporous of phases, and with a touch of Lawrence's melancholic melodies, Ruoho Ruotsi spins up ginormous cotton-candy fluffs of chords, lacing them with distant scraps of voices and ambient sound. Drum machines provide the beats, which remain productively rudimentary—keeping the drums "straight" frees up more room for accidental dub filigree. I don't know what kind of gear he's using, but the sound is wonderful. The title track is led by a charming, hyperactive bassline spanning two octaves, slightly overdriven and cycling through tone colors like an overactive lava lamp. (To throw in a misfit simile I couldn't resist, it's as full as an overstuffed sausage.) The track's bloopy palette reminds me a bit of those killer '80s digi-dancehall tracks on Watch How the People Dancing. "Sweet Bits" is a tough little stepper, a little more typically "minimal"; but "Bramble Bramble" and "Dolores Tristes" are the real winners, aching and expansive. Highly recommended.

Listen/Buy: Zero"

Yukihiro Fukutomi, "Open Our Eyes"/"Nesting" (Mule Musiq) April release
I'd kill for an instrumental of the A-side, for its oblong chords, flashes of brushed metal and a crabwalking bass line that dances warily around the root notes. But that voice is pure cheese! "Open your eyes… I see the light that exists in all of us… Open our eyes. You see, now we've seen too much. We don't feel… Close your eyes and open your inner ones. Open your eyes!" I know it's a Marshall Jefferson cover, but it sounds more like some sort of self-actualization DVD off the New Age shelf, tapping into the most facile strain of house music's "spiritual" tendencies. (When I go out dancing, I'm happy to be moved, in my own way, by the DJ, but the last thing I want to hear is some self-appointed shaman telling me it's time to get down with Gaia. I'll have my revelations on my own time, thank you very much.)
But "Nesting" is something else entirely (and mercifully preacher-free). The groove is in a definite Ricardo-meets-Radio-Slave style: lots of big explosions in greyscale, dubbed-out clatter bouncing down staircase beats, no horizon but the horizon. A trumpet solo slipping all over it like a bar of soap gone soft. "Riffs," such as they are, feel like cave paintings in here. Forget about opening your eyes: it's way better in the darkness. (Also feeling: Fukutomi's remix of Anthony Collins' "Upright Bass," under his Foog alias, for Mule Electronic 58.)

Subb-an, "Sloopy" (Immigrant Records) March (vinyl) / April (digital) release
Charcoal-rubbed machine techno whose greased skip keeps it from feeling four-to-the-floor, even though it is. Lots of hands-on, real-time filtering with the resonance set high. Ravy, screwdriving, and spatiall, with tones that feel like they're coming out of your own skull. A bass and drum jam, really, punctuated by the pitched-down, double-tracked invective to "Bounce," which you do. The John Tejada remix, meanwhile, is all (and only) about motion--identifying the line by the contours of the filters wrapping around it, and tracing that movement back to the fingers that made it. There's a real, classic techno feel to this, with touches of acid, but its insistent squiggle, bearing the convoluting mark of modular synthesis, gives the track an unmistakable sense of identity.

Radio Slave, "Neverending" (Ostgut Ton) April 6 (vinyl) / April 20 (digital)
I knew it was Radio Slave before the end of the first bar. This is a fact. I'm pretty sure this is a version of his Running Back single; the chord stab certainly sounds the same. You gotta marvel at the control here—this is what he's been aiming for from the beginning, but he's finally got the subtlety down. The action is in the reverb around the cotton-swabbed piano stab, as it folds backwards and forwards in time, expanding, cloaking itself within a cushion of air. Nothing actually happens, at least not on a time scale you can really perceive—just scraps of flash and flutter and the sensation of heft. If there were ever a track tailor-made for the Panorama Bar, this is it. (The Tony Lionni B-side is also a thing of beauty. Both tracks are included on Len Faki's forthcoming mix CD, Berghain 03.)

Adam Marshall, "North at Night" (Cynosure)
Before a flickering background of dubby chords—a lone pair, gauzy and wind-blown—Marshall unrolls an absolute tearjerker of a melody. There's nothing fancy about the tune, which reminds me a little of John Tejada at his most melancholic ("The End of It All"): the drum-machine pattern, with the merest smidgen of 2-step swing to it, patters numbly away, and the voicing remains blissfully uncluttered, with a lone, analog-sounding tone sufficing for the lead, bass and internal harmonies alike. The first six minutes are among the saddest six minutes of music you've ever heard, and then, gradually, samba-inspired drums take over, ushering you by the arm to a place beyond reflection, a zone of pure movement. Absolutely gorgeous.

Moderat, Moderat (Bpitch Control) April 20 release
Upon first putting on the promo CD, I thought that Moderat, the self-titled album from the unlikely combination of Modeselektor and Apparat, sounded a little flat—not compositionally, but in terms of pure sonics—especially given its' members reputations for insidious psychoacoustics. Then I read the press release, which explained that promos are in mono only; for the full stereo experience, one must wait for retail. What do I think of this? It's certainly better than your average promo-bot (if you haven't heard one of these yet, imagine the old Mac Talker voice babbling "This is a promotional copy" every 30 seconds), and it's miles more satisfying than listening to truncated track excerpts, which is all that some labels will send out. (I refuse to listen to excerpts; if I can't hear the full track/single/album, I won't review it.)
It's a curious experience, listening in mono, as though I'd suddenly lost peripheral vision. I'm not sure that I would have immediately identified monaural sound as the culprit for the promo's curiously compressed sound. In any case, I'm eager to hear the real thing; it's easy to think of stereo design as a kind of trickery, an array of bells and whistles to gratify the hi-fi owner's ego. And there's nothing worse than arbitrary, aggressive panning. Done well, however, a good stereo mix really does eke a third (fourth?) dimension out of the music. Apparently part of the reason for throwing a veil over the promotional release of Moderat is a custom reverb algorithm the group commissioned from Kit Clayton specifically for this album; put me down as very curious, indeed. (Musically, the disc is surprising: there's more rock than I expected; less of Apparat's emo; and even a song that sounds improbably similar to Peter Gabriel, circa "Sledgehammer.")

Boxcutter & Kinnego Flux, "A Familiar Sound" (KGO 01) out now
I'm still just beginning to digest Boxcutter's new album Arecibo Message for Planet Mu, which sounds great so far—more akin to Burial's murk than Starkey's lightning strikes, which is fine by me. I respect Planet Mu's ravier side, but the more jagged the material sounds, the more my attention wanders. There's plenty of rave here, in the form of muted Hoover bass and cascading breaks, but it never sounds too strident. 2-step nostalgics will be happy to hear that there's scads of swingy rimshots and oodles of sped-up vocals, sometimes mixed with classic acid, bleep and the ziggy cadences and foggy sound of first-gen IDM. Taken as a whole, it's like a cocktail of subwoofer and helium.
But for now I want to talk about a curious single Boxcutter's done with Belfast multi-instrumentalists Kinnego Flux. (It's also included on Arecibo Message.) You might guess the musical direction by the sleeve, a sort of Pop Art/sci-fi/surrealistic jobbie that's got "cosmic" written all over it. (The cover is the work of UK designers La Boca, whose airbrush-inspired psychedelia you might recognize from their many amazing sleeves for D.C. Recordings, and whose blog is well worth a look.) Sure enough, the track inside is like Stevie Wonder gone aquacrunk, all lubed-up clavinets and fretless synthesizer bass. (I really dig the vocals, but for those put off by a slim resemblance to Jamie Lidell and/or Jamiroquai, there's an instrumental version on the flip.) Despite having a killer chord progression and just as killer sound design, the track's real statement is as a celebration of ornament. Every riff—bass lines, chord clusters, drum fills—switches itself up with virtually every repetition, tripping over accidentals, huffing reverb, mashing into the filters like a body on memory foam. Plaid and even Squarepusher are reference points, for tone color and overall slitheriness respectively, but you could just as easily call it R&B. Amazing track.