2008, All Wrapped Up With A Bow On It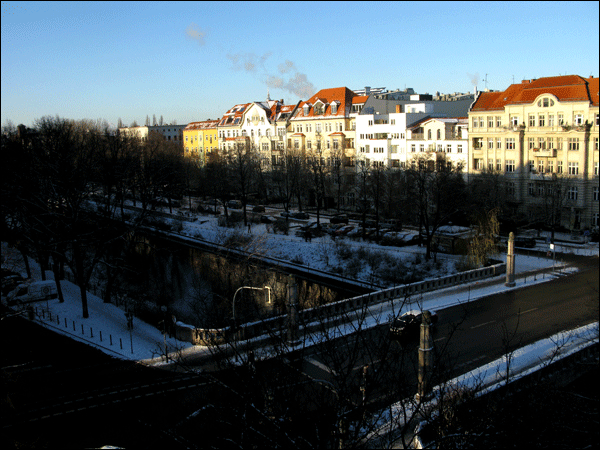 Finally, at long last, my tops of 2008.
After doing these for Pitchfork, the Wire, eMusic, Rhapsody, Fact, Bleep, Phonica and Resident Advisor, it all just becomes a blur. I won't pretend that the whole listmaking process doesn't frustrate me, in part because it's so transparently subjective, yet dressed up in objectivity. (It's no secret critics tailor their ballots to certain publications; I know of at least one magazine that specifically asks its contributors to shortlist only artists and albums that fit the magazine's perceived mandate. Extracurricular listening, presumably, remains between you and your wife, or your drinking buddies, or your shower curtain—though hopefully not at the same time.) And while it's one thing to compare two techno tracks, how do you reasonably weight the merits of, say, Klangwart against Marc Ribot's Ceramic Dog (my apparent token "rock" record this year).
The very act of ranking rankles, and frankly, I'm simply not very good at it. My lists reshuffle like the flip-boards at Grand Central Station, tumultuously and at regular intervals. Objectively speaking, I don't consider this list anything more than a list of quality recordings released in 2008; more subjectively, it's a snapshot of my moods over the past couple of months. I know my moods well enough to know that no list I ever make will be "accurate" to anything other than an hour's mindset. Anyway, my "methodology" as such consisted in creating lists for albums and singles in an Excel workship, and continually revising over the course of two months. For the singles ranking, I divided singles into three main pools, and then tried to rank internally within each, with a slush pool of "Honorable Mentions" (what a horrible phrase) accommodating anything outside the top 50. Inevitably, though, certain last-minute entries (several Hyperdub releases, Pepe Bradock's International Pony remix) ended up in the appendix that probably should have ranked far higher.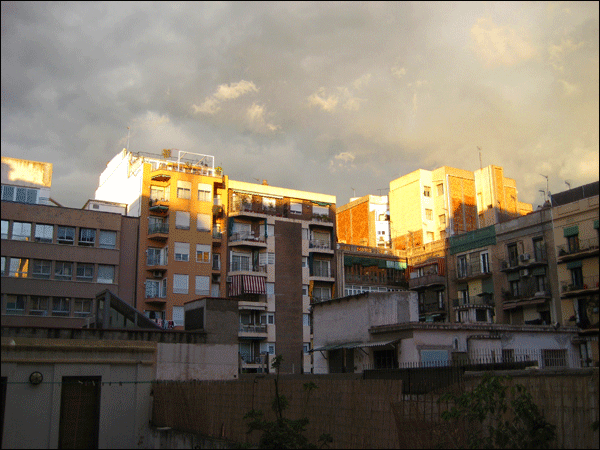 In spite of all the hand-wringing, I think I enjoyed the listmaking process more this year than ever before. Mostly for a lot of personal reasons, involving family, geography, immigration laws and the day-to-day, I found myself strangely disconnected from music, at least as I was accustomed to experience it. I didn't feel like clubbing much. It didn't help that house and techno, which I'd somehow drifted into as my almost exclusive critical (and fanboy) niche over the past couple of years, weren't at their best this year. Don't get me wrong: just because there's lots of shitty minimal about doesn't mean that house and techno are done. Quite the opposite—I think the growing doldrums are inspiring some of the best producers to get out there and show what's possible, and I think 2009 should be a really interesting year, provided you know where to look.
Anyway, it was in the process of beginning to assemble my year-end lists, in early November, that I started listening wider and deeper than I had all year. Moving with my girlfriend to a new apartment, in Berlin, helped—finally out of the living-room-less cavern of my Barcelona flat, here I was in a cozy, wood-floored place, an honest-to-god living room with a couch and space for all my gizmos and gearboxes, that sounded great, accommodated friends, and made me finally glad I spent an obscene (for me) amount of money on studio monitors last year.
Gradually I began to feel excited about music again—not just as an abstraction, as something to line up for the year-end list, but as a daily ritual, solitary and social both. Some of my blinders fell off—I stopped listening as a DJ, or as someone with an investment in genre, or someone with an axe to grind, and I just started listening. The surprises were pretty awesome, from Thomas Brinkmann's gothy When Horses Die to Jasmina Maschina's unbelievable ambient-folk outing, The Demolition Series (Staubgold). The more I listmade, the more I listened, and the more I listened, the more I revised my lists. My "Promo 2008" iTunes playlist tells me that the music I received since January 1 would take me 30 days of listening to get through. (Actually, it'd be much more, given the vinyl promos unaccounted for in that total, and the trove of MP3s I lost in a March hard-drive crash.) I won't pretend to have listened, really listened, to a fraction of what came across my desk this year. (And I'm pleased and a little proud that a goodly proportion of my year's favorites are things that didn't come to me via publicist.) So consider this just a snapshot of what moved me most, out of all the music I was lucky enough to come across. As for the rankings, the salt shaker's right there, so on with the feast!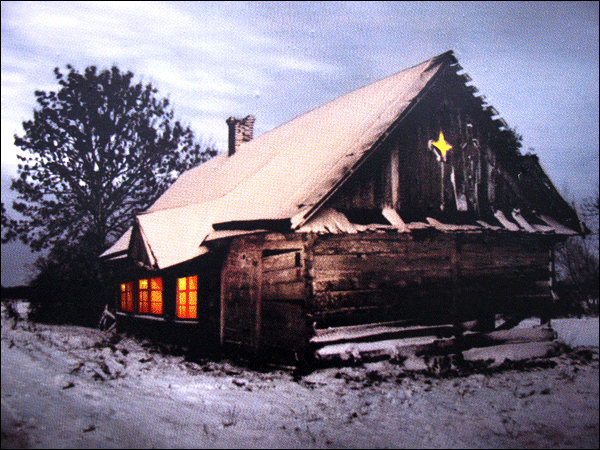 ALBUMS
1. Ricardo Villalobos, Vasco (Perlon)
2. Lucky Dragons, Dream Island Laughing Language (Marriage)
3. Kieran Hebden & Steve Reid, NYC (Domino)
4. Osborne, Osborne (Spectral)
5. Thomas Brinkmann, When Horses Die (Max Ernst)
6. Juana Molina, Un Dia (Domino)
7. Hatchback, Colors of the Sun (Lo)
8. Jasmina Maschina, The Demolition Series (Staubgold)
9. Hercules and Love Affair, Hercules and Love Affair (DFA)
10. Bruno Pronsato, Why Can't We Be Like Us (Hello? Repeat)
11. Newworldaquarium, The Dead Bears (NWAQ/Delsin)
12. Various, Soundboy's Gravestone Gets Desecrated by Vandals (Skull Disco)
13. Burnt Friedman & Jaki Liebezeit, Secret Rhythms 3 (Nonplace)
14. DJ/rupture, Uproot (theAgriculture)
15. Mike Monday, Songs Without Words (OM)
16. The Mole, As High as the Sky (Wagon Repair)
17. Kelpe, Ex-Aquarium (DC Recordings)
18. Klangwart, Stadtlandfluss (Staubgold)
19. Four Tet, Ringer (Domino)
20. Capitol K, Notes from Life on the Wire with a Wrecking Ball (Faith and Industry)
21. Andy Stott, Unknown Exception (Modern Love)
22. Flying Lotus, Los Angeles (Warp)
23. Shed, Shedding the Past (Ostgut Ton)
24. Petar Dundov, Escapements (Music Man)
25. Dave Aju, Open Wide (Circus Company)
26. Luke Solomon, The Difference Engine (Rekids)
27. Moritz von Oswald & Carl Craig, Recomposed, Vol. 2 (Deutsche Grammofon)
28. Stefan Goldmann, The Transitory State (Macro)
29. Deadbeat, Roots & Wire (Wagon Repair)
30. Tape, Luminarium (Häpna)
31. DJ Sprinkles, Midtown 120 Blues (Mule Musiq)
32. Marc Ribot's Ceramic Dog, Party Intellectuals (Pi)
33. Daedelus, Love to Make Music To (Ninja Tune)
34. DJ Dolores, 1 Real (Ziriguiboom)
35. Koushik, Out My Window (Stones Throw)
36. Luomo, Convivial (Huume)
37. Zomby, Where Were U in '92? (Werk)
38. The Bug, London Zoo (Ninja Tune)
39. Neil Landstrumm, Lord for £39 (Planet Mu)
40. Sunken Foal, Fallen Arches (Planet Mu)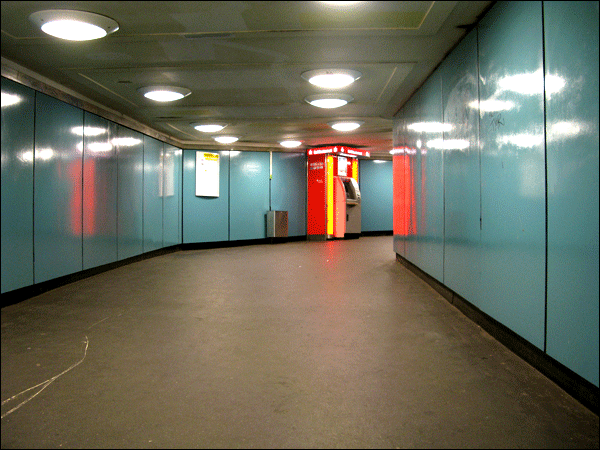 TRACKS/EPs
1. DJ Koze, "I Want to Sleep" (IRR)
2. Invisible Conga People, "Cable Dazed" (Italians Do It Better)
3. Move D, "Drøne" (Modern Love)
4. Zomby, "The Lie" (Ramp)
5. Rustie, "Zig-Zag" (Wireblock)
6. Sety, "Morgane" (Circus Company)
7. Zomby, "Spliff Dub (Rustie Remix)" (Hyperdub)
8. Tobias., "I Can't Fight the Feeling" (Wagon Repair)
9. Los Updates, "Pictures of You (Tobias. Remix)" (Cadenza)
10. Joker & Rustie, "Play Doe" (Kapsize)
11. Ricardo Villalobos, "Minimoonstar" (Perlon)
12. Mike Dunn, "This Here Is House Music"/"I Walks With God" (4th Floor)
13. dOP feat. Sibiri Samaké, "Foly" (Minor Modern)
14. Sascha Funke, Mango Cookie (DJ Koze's Pink Moon Remix)" (Bpitch Control)
15. Scuba, "Twitch (Jamie Vex'd Remix)" (Hotflush)
16. STL, "Zeitsprung" (Something)
17. Stimming, "Kleine Nachtmusik" (Buzzin' Fly)
18. Shed, "Warped Mind" (Ostgut Ton)
19. Thomas Melchior, "Choir" (Cadenza)
20. DJ Sprinkles, "Midtown 120 Blues (Kuniyuki Dub Remix)" (Mule Musiq)
21. Flying Lotus, "Roberta Flack (Martyn's Heart Beat Mix)" (Warp)
22. King Midas Sound, "Lost (Flying Lotus Remix)" (Hyperdub)
23. Louis Guilliaume Soulpoint I + II (SD)
24. Mark E, "Slave I" (Running Back)
25. Martyn, "Natural Selection" (3024)
26. Martyn, "Natural Selection (Flying Lotus Cleanse Mix)" (3024)
27. Move D + Benjamin Brunn, "Honey," (Smallville)
28. Paul Brtschitsch & Cio D'Or, "Safran" (Broque)
29. Paul Frick, "Steal My Heart" (Kalk Pets)
30. Professor Genius, "A Jean Giraud #4 (Brennan Green Remix)" (Thisisnotanexit)
31. Jose Gonzalez, "Killing For Love (Todd Terje Mix)" (Peacefrog)
32. Radio Slave, "K Maze" (REKIDS)
33. Shackleton, "You Bring Me Down" (Skull Disco)
34. Touane, "Cangarooing" (Persona)
35. Thriller, "BBQ"/"Genie" (Thriller)
36. Pepe Bradock, "Mandragore" (Atavisme)
37. Jackmate, "Buccaneer" (Phil E)
38. Kassem Mosse, Untitled A (Workshop)
39. Kuniyuki ,"All these Things (Kuniyuki Dub Remix)" (Mule)
40. Pigon, "Kamm" (Beat Street)
41. The Black Dog, "Train by the Autobahn (DJ Remix by Robert Hood)" (Soma)
42. Scuba, "Hard Boiled (SCB Remix)" (Hotflush)
43. Slap, "Eden Now (Villalobos Remix)" (Macro)
44. Sun Electric, "Toninas (Ricardo Villalobos Rmx)" (Shitkatapult)
45. Tom Demac, "Long Way Down" (Four Twenty)
46. La Horse, "Cyanide and Happiness" (Fondation)
47. Luke Solomon, Robots" (Rekids)
48. NSI Squelch EP (Non Standard Productions)
49. Osborne, "L8" (Spectral)
50. Dave Aju, "Crazy Place" (Circus Company)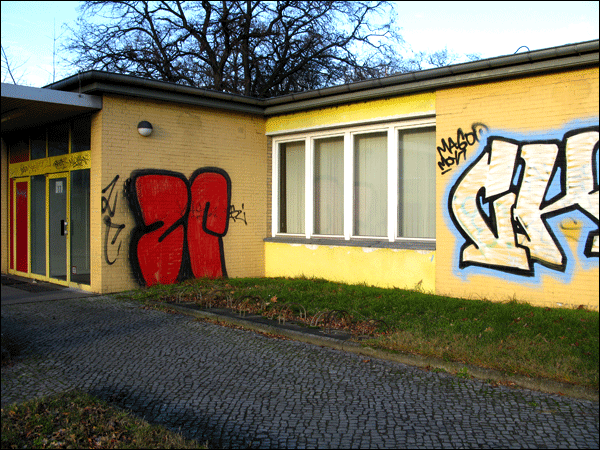 TRACKS AND EPs, HONORABLE MENTION (and I know I'm forgetting a lot)
Adam Beyer & Mathew Jonson, "Big Dipper" (Wagon Repair)
Ane Brun, "Headphone Silence (Henrik Schwarz Remix – Dixon Edit)" (Objektivity)
Barem, "Tr--s de Nuil" (Minus)
Burger/Voigt, "Wand Aus Klang" (Kompakt)
Byetone, "Plastic Star" (Raster Noton)
D. Dozzy & Nuel, Untitled EP (Aquaplano)
Daso & Pawas, "Det" (Spectral)
Deadbeat, "Grounation (Berghain Drum Jack)" (Wagon Repair)
dOP, "Lighthouse" (Orac)
Gadi Mizrahi, "I Know" (Wolf + Lamb)
Imps, Strategy Remix (Mule Musiq)
International Pony, "The Royal Pennekaums" (Columbia)
International Pony, "Bubble in the Bottle (Pepe Bradock Remix)" (Columbia)
JC Freaks, "The Rock" (Mojuba)
Justin Martin, "My Angelic Demons" (Buzzin' Fly)
Kate Simko, "She Said" (Spectral)
Kode 9, "Bad" (Hyperdub)
Knowing Looks, "Uzbekistan Love" (Musique Risquee)
Luciano & Mirko Loko, "Mousa Big Band" (Desolat)
Luomo, "Love You All (feat. Apparat)" (Huume)
Margaret Dygas, "See You Around" (Non Standard Productions)
Matias Aguayo, "Minimal (DJ Koze Remix)" (Kompakt)
Mike Monday, "I Am Plankton" (OM)
Millie & Andrea, "Black Hammer"/"Gunshot" (Daphne)
October, "Raw" (Caravan)
Osborne, "Downtown" (Spectral)
Pete Namlook, "Subharmonic Atoms" (Macro)
Quarta 330, "Sabacco" (Hyperdub)
Radio Slave, "Eyes Wide Open" (R&S)
Redshape, "Robot" (Music Man)
Robert Hood, Hoodmusic Vol 3 (Music Man)
STL, "Mullard Drive" (Something)
Tuomi, "Expense of Spirit" (Macro)
Vindicatrix, "Private Places (Shackleton & MM Version)" (Mordant Music)
Zomby, Zomby EP (Hyperdub)