May 2008 Chart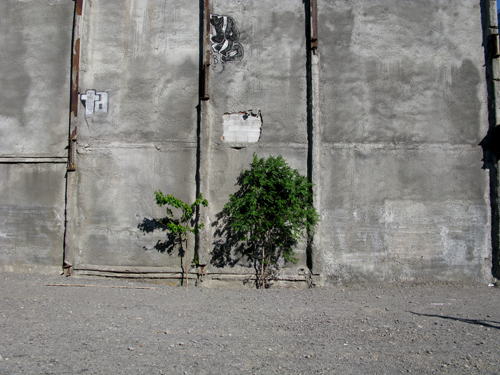 Tracks/EPs: out now
Tobias., I Can't Fight the Feeling EP (Wagon Repair)
Four phenomenal tracks of sinewy machine techno from a true minimal master.
Sety, "Morgane" (Circus Company)
Hard to believe it's been four years since this guy last produced a track; finally, Circus Company's jefe delivers a stunning EP featuring two buoyant, expansive tracks plus a toughened up remix from Guillaume and the Coutu Dumonts.
Move D + Benjamin Brunn, "Honey" (Smallville)
From what might be my favorite album of the year, a slightly tougher tinge with echoes of Chain Reaction, Vladislav Delay and Jichael Mackson. Whether you sink to the bottom or skim the oily surface is up to you.
Oleg Poliakov, "Midnight Vultures" (Circus Company)
Sure, everyone and his sister is doing this kind of shoompy, two-chord house right now—but when done with this kind of flair, I'm not going to complain.
Grimes Adhesif, "Fearless Fun" (Curle)
I adore the hissing electrical fire of Efdemin's "Confused Live Jam" remix, but I keep coming back to the blunt-nosed funk of this weird, burrowing creature.
Mathias Masteño, "Dixie's Diner" (Upon You)
Here's a new twist on the deep-house template: chorus of kalimbas as heard from the bottom of a cenote.
Stimming, "Kleine Nachtmusik" (Buzzin' Fly)
Those pads! Those cans! Those horns! Clunk at its most graceful.
Redshape, "Robot" (Music Man)
Storming analog gusts over a rhythm track that feels like a roof being pulled apart shingle by shingle.
Rose & Ulysse, Promethee EP (Motoguzzi)
Minimal techno goes back out into the cold, where it belongs.
Photonz, "Trembler" (Dirty)
Broken machines sing summer lullabies in the key of cough syrup.

Tracks/EPs: up next
Jacopo Carreras, "One Sentence (Efdemin Remix)" (Lan Muzic)
DJ Koze, "Let's Love" (IRR)
David K feat. Opium, "Western Journey" (Freak 'n Chic)
Haruki Matsuo, "Dankan"/"Triangle in the Box" (Rush Hour Ltd.)
Wareika, "Impulse" (Connaisseur Superieur)
Van Rivers, "Spaces I" (Sthlm Ltd)
Los Updates, "Pictures of You (Tobias Remix)" (Cadenza)
Chic Miniature, "Kimono" (Crosstown Rebels)
Stimming, "Anger" (Liebe Detail)
Philippe Cam, "I Want a Car Like Yours" (Karat)