A chaotic March brings April charts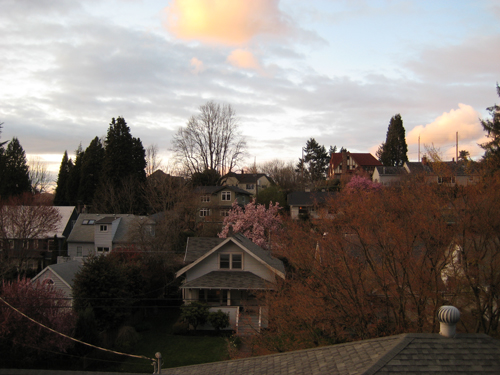 Long overdue, I'm back at the blog--and back, for that matter, in Portland, Oregon while I deal with some immigration issues. Word to the wise: never watch Alejandro González Ińárritu's Babel late at night, alone, while feeling melancholic about the concept of national borders. While I'm dusting off the jetlag, here are a few recent projects:

* Gudrun Gut feature in The Wire (April 2008)
* Interview with William Basinski to launch later this week at eMusic
* Brazil's rraurl.com spoke to me about Pitchfork, techno, and bringing Villalobos to the rock kids (the article's in Portuguese -- and no, I don't speak it; thanks to Jade Augusto Gola for the translation efforts)

Finally, here's an April Top 10... Click on the links for label pages, MySpaces and the like; you'll generally find an audio sample at one or more of those.
Kassem Mosse, Untitled (A) (Workshop)
Strange, shuddering, melancholic electro with a deep house underpinning (or vice versa). Featured on Ellen Allien's new Boogeybytes Vol. 04 and, come to think of it, my recent Betalounge mix. An instant classic.
Jackmate, "Buccaneer" (Phil E)
Another shudderer, with a steamroller of an 808 set to cruise control and one of the lushest arrangements of the year.
dOP, "Foly feat. Sibiri Samaké" (Milnor Modern)
My new favorite Frenchmen flesh out organic minimal house with vocals by their collaborator Foly, recorded in Senegal—this ain't no sample-pack bullshit.
Daniel Bortz, "Südwind" (Pastamusik)
Ravy but understated; old-school but definitely new. I can't quite figure out what it is about this cut that grabs me so, but since when was techno reasonable?
Daniel Meteo, "Beautiful (Junction SM Remix)" (Kalk Pets)
More 808 action, featuring a melody as delicate as the rhythm is tough.
Sebbo, "Watamu Beach" (Desolat)
African vocals, dubby chords and redlining drum machines, in just the right proportions.
Style of Eye, "The Big Kazoo" (Dirtybird)
I've never been a huge Dirtybird fan, but this tune is so blithely stupid and fun, who am I to argue? Kills curmudgeons dead.
Clé, "Nomads (Mathias Tanzmann Remix)" (Poker Flat)
Everything I said above could probably go for this one as well. What can I say? I'm a sucker for big, garish syncopations like this one.
D'Julz, "Just So U Know" (Ovum)
Yes, another carnival banger, about as serious as a pie in the face, but with a dark, brain-warping feel. What's the only thing scarier than being stuck in an elevator? Being stuck in an elevator at a clown convention—on acid.
Peter Van Hoesen, "L.O.C. (Philip Sherburne's Lungbutter Remix)" (Lan Muzic)
Out soon on white label—until then, you'll have to take my word for it. You can hear the original over at Peter's MySpace, linked above.