Anthology Recordings presents Ultra Living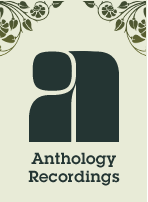 A few months ago, Keith Abrahamsson, of the excellent Anthology Recordings, approached me about suggesting a title or two for his label. Anthology, in case you're not familiar with the label, is dedicated to digital reissues of records hitherto unavailable via download; in many cases, the material has been entirely out of print for some time. The rapidly growing catalogue includes material from the likes of Skip Spence, African Head Charge, Joe Bataan, Oneness of Juju, Sir Lord Baltimore, The Charlatans, and a couple dozen artists you've never heard of, not to mention Moondog--not the jazz Moondog, but rather Walter Schreifels' project post-Gorilla Biscuits and pre-Quicksand. Stylistically, Anthology ranges from Peruvian prog to Panamanian funk and calypso, Turkish psychedelia to Thai garage rock, electronic post-punk to big-band jazz. Browsing the catalog is a little like flipping through the racks at a shop like Portland's Mississippi Records, where every yellowed sleeve promises untold riches.
(For a startup of sorts, you've got to love the authority with which Anthology has come on the scene, with a name perfectly suited to its project, and a logo recalling other of the world's great archival labels, especially Nonesuch.)
In any case, my collaboration with Anthology has yielded its first fruit. Beginning today, the great Transgression, from the Japanese band Ultra Living, is available for purchase (at $.98 a track, or $9.98 for the full album). Released in 2000 (on After Hours in Japan, Bubble Core in the US, and Artefact in Europe), Transgression, featuring contributions from the Dylan Group, Kyoko Brown, and Ian Simmonds, has long been one of my very favorite records--a bizarre and sophisticated amalgam of post-rock, jazz, and electronic music that references everything from Steve Reich to Shudder to Think, and from Mouse on Mars to Gastr del Sol, yet manages to remain absolutely its own thing entirely.
Do yourself a favor and check it out.