Are friends eclectic?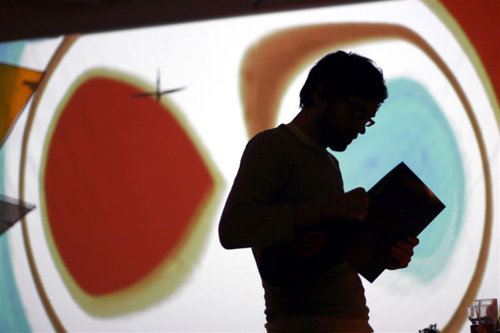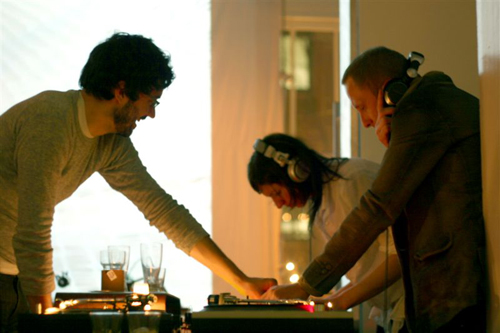 *Photos courtesy Dustin
You decide. For your listening pleasure, two half-hour sets of the DJ Committee expanded lineup (aka Matt Quiet plus Genevieve "Denwave" Dellinger plus me, aka the WASTED PORTLAND YOUTH CRU) recorded last Friday at Portland's Apotheke. (Special thanks for Let's Go Outside for recording the set.)
As ambient as your life, each set is a three-turntable (often all at once) moosh of Brigitte Fontaine, Charles Curtis, His Name Is Alive, new age meditation records, filigreed (filagreeable?) acoustic guitar, Arthur Russell, Joan La Barbara, drones, stoner rock, scone rock, and other hipster touchstones. Oh yeah, plus Kalabrese towards the end there, because we needed a little pop in our lives, and Seefeel to close things out, because we're nostalgic like that.
dj_committee_-_live_@_apotheke_2007-03-09_set_1.mp3 (76 MB)
dj_committee_-_live_@_apotheke_2007-03-09_set_2.mp3 (88 MB)
Download via Sendspace, share with your friends, let me know if the links expire, and they may or may not get re-upped.