It's banging in Berlin
By now you've most likely read my little wrapup of last week's trip to Berlin for Club Transmediale, a fine festival if ever there was one. Dick El Demasiado's set was utter platanos: Dick, dressed in a black long-sleeve t-shirt emblazoned with a skeleton screen print, sweating profusely and singing/shouting into two mics in front of reconfigured videos from Argentine daytime television, assisted by a fellow with a foot-high afro mucking about on noise and effects and a Theremin — and for once, here was a guy who actually knew how to play the damn thing, and not just squeal. Cumbia freaking lunática indeed. Everyone danced, and the feathered-haired Mexican-looking dude to my left, shuffling about blissfully, warmed my heart, a vision of the pan-Latin diaspora at home in the north. (Later, though, he wandered about weakly waving his arms in time to Zip and Ricardo, and I wondered if in fact his enthusiasms simply had more to do with extreme inebriation than memories of Selena.)
Too many stories to tell — and too few that I remember — so I'll let the photos suffice.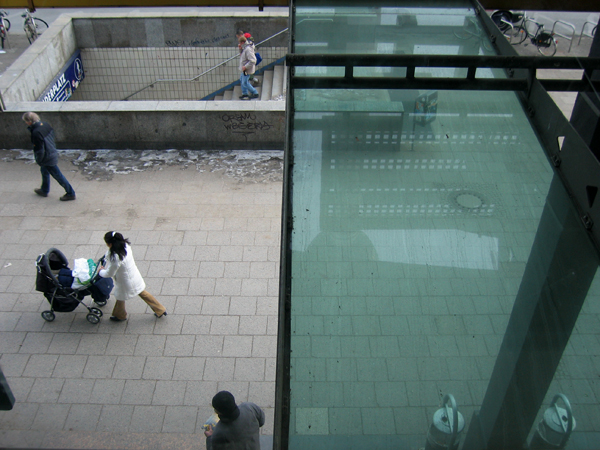 The view from M12, in which 33.99 Records set up a temporary recording studio, inviting festival artists and other musicians to drop in and record, live to acetate, a 7" record. No copies were made of any of these recordings — each is a true, one-of-a-kind object. (I envy the person that picked up Francisco Lopez's; what'll the eBay value on that one be?) I got to record two, both spoken-word pieces; one a pair of texts about my father, adapted from last year's Wire Epiphany column; the other a more materialist take on vinyl itself, copping a move from Alvin Lucier and feeding back a single recorded sentence directly from the acetate back into the cutting machine, and ending in a lock groove. (Both of these records are still available from Berlin's Dense record shop, I do believe.)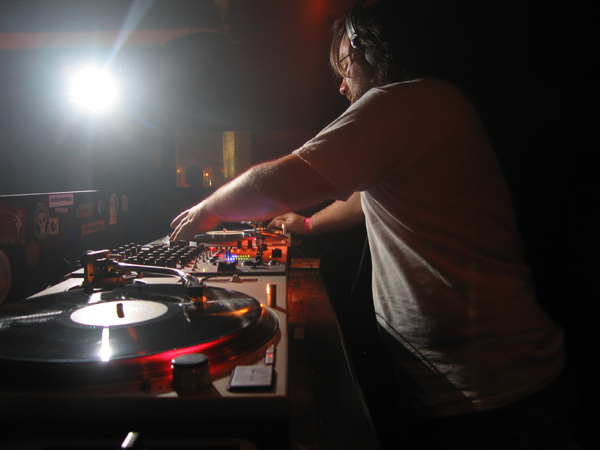 Robag Wruhme rocking the decks at the Vakant party at Watergate.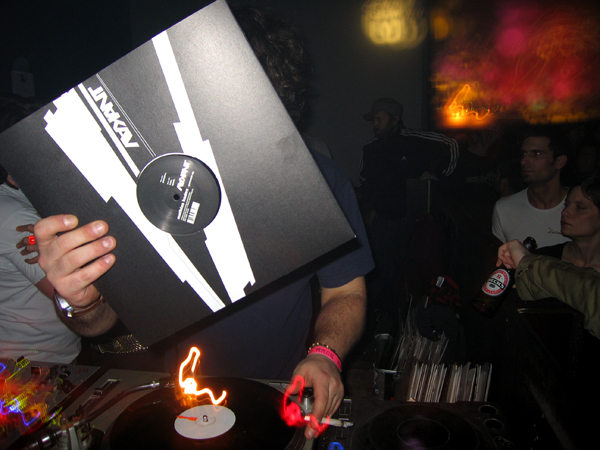 Pretty Vakant.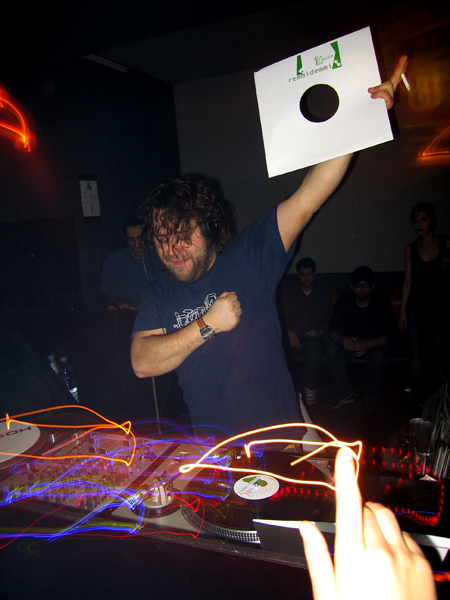 The Wighnomys' Monkey Maffia always does this, holding up the sleeve of the record that's playing. I like the fact he's giving love back to the artists, and not trying to keep his selections some kind of secret.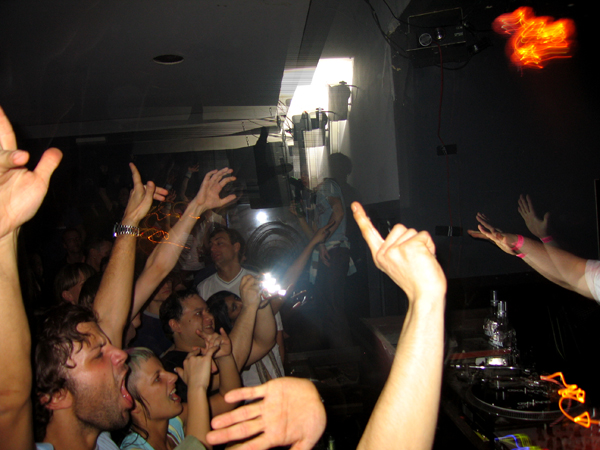 As always, the WBs were nothing short of incendiary. What the hell was that housey track with the dancehall "Murda dem" sample they played? I heard it in a recent Diplo set as well.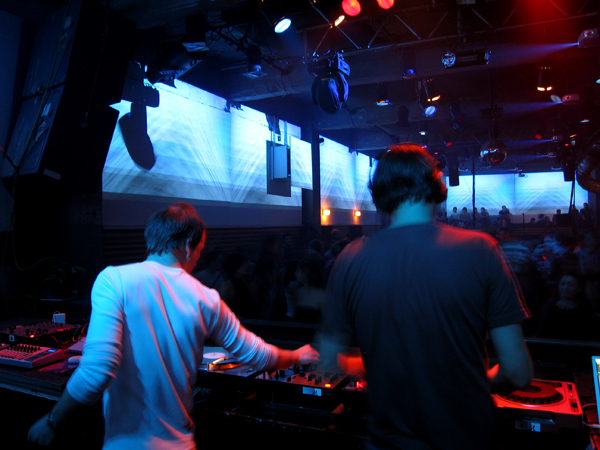 Zip and Ricardo at their Club Transmediale gig at Maria. Long, late, deep, and very good. Shame that so many dancers — like the woman who insisted on sexydancing like she was in a hip-hop video (but way clumsier) kept getting in the way of total immersion.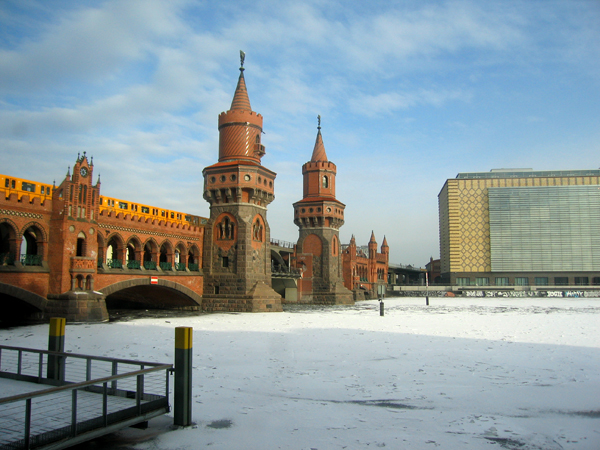 The view from Watergate during the Vakant party. Last time I took a photo from almost the exact same angle, it was summertime, so the ice came as a bit of a shock. A week later, the ice was all but gone, and the ducks and swans had returned.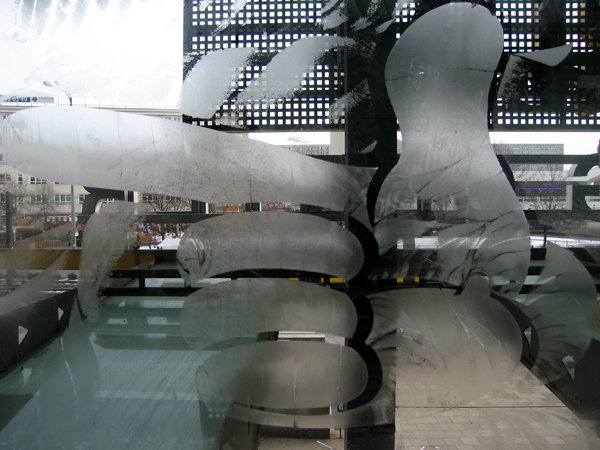 Read this as you will: thumbs up to Berlin? Or perhaps: sleep, this way.