Cologne snapshots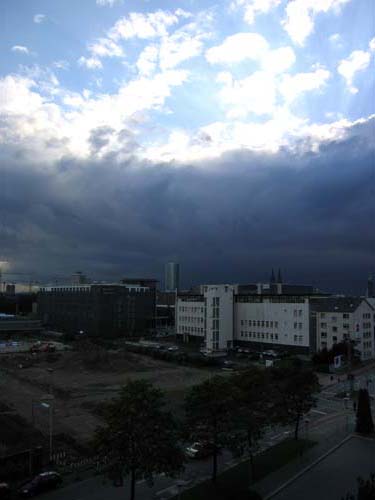 Dark clouds over Cologne can't stop c/o Pop.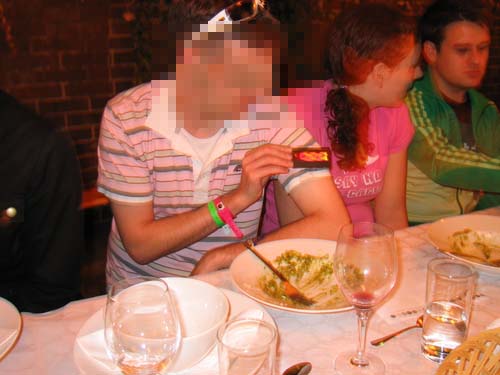 Rex the Dog's LED gadget says: "Dog is a DJ." He was unhesitating about having his photo taken. When I asked, "When I put up your photo on my web page, do you want a black bar over your eyes, or a full dog head?" He went white as a sheet. "You have a website? What are you, an aspiring writer?" I assured him I would do nothing to destroy the Myth of Rex and handed him my card. "Wait, that's you? You have a great blog!" he exclaimed. Silliest sentence in the world, but it felt good. We agreed on the black bar. After all, a blogger's gotta protect his sources. [Note: In retrospect (Rextrospect?), Rex requested a full-scale pixelization along the lines of a "world's dumbest criminals" treatment, so now, thanks to his deft Photoshopping, the bar is gone and he looks shadier than ever.]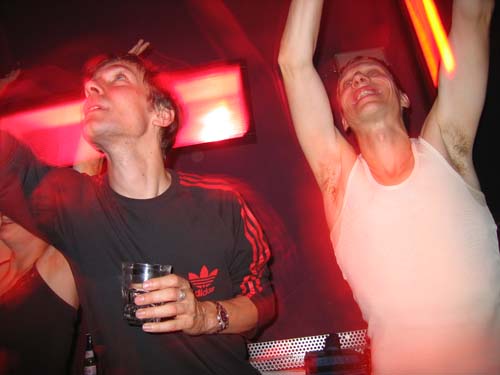 A Sure moment while Michael Mayer canes it.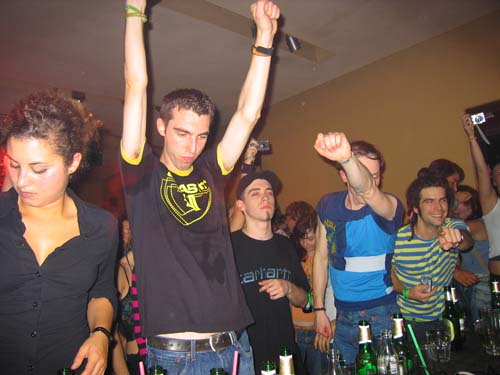 Sure does a good business in Cologne.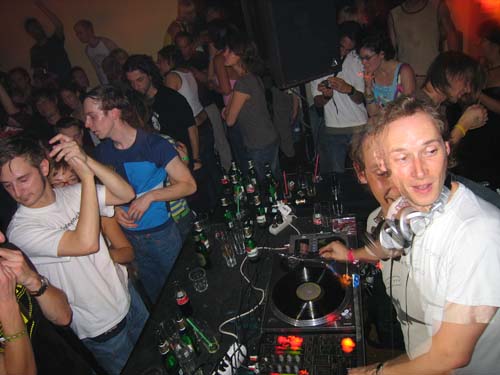 Michael Mayer leaves his body, but only briefly...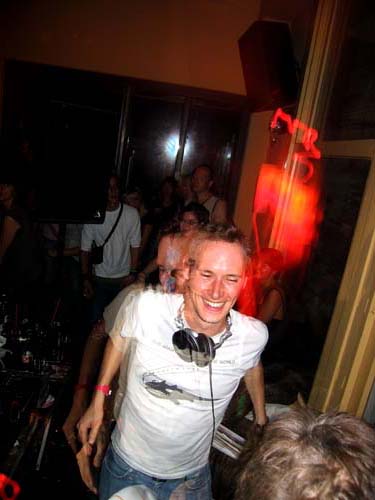 ..and stays split while Baxendale makes us dance about architecture.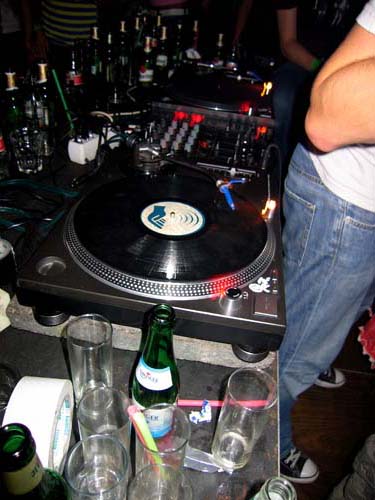 I probably have this record, but I never knew it would go gangbusters like this. Foundsound killing it.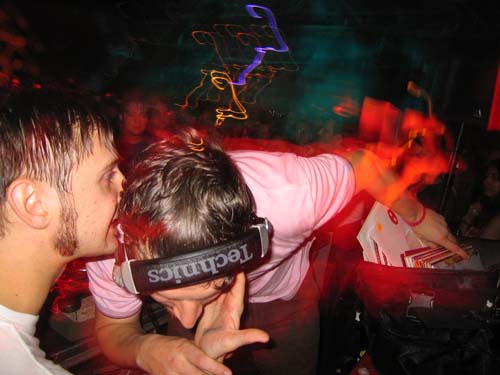 DJ Koze makes time for fans.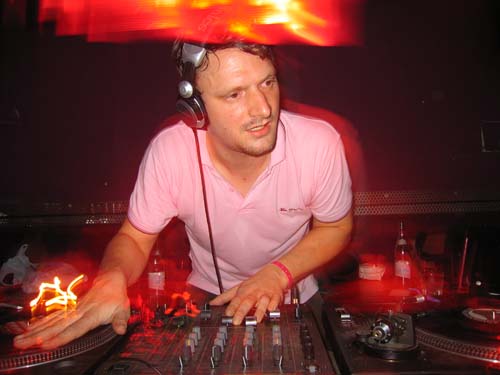 Genetially speaking, Stretch Armstrong's got nothing on this guy.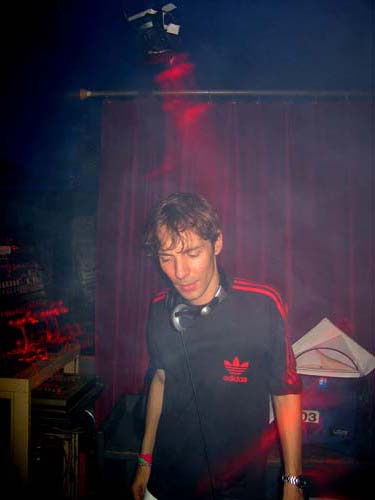 Tobias Thomas takes time out to savor the sound.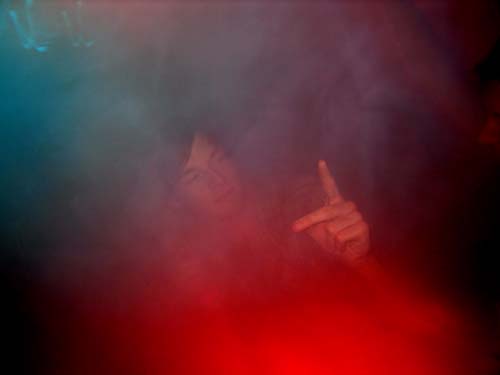 Tip!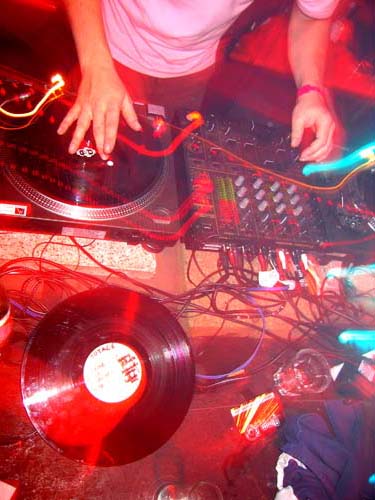 Total 6 waits to make its entrance.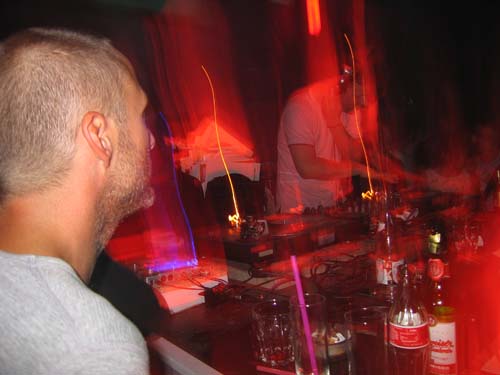 Digging Koze.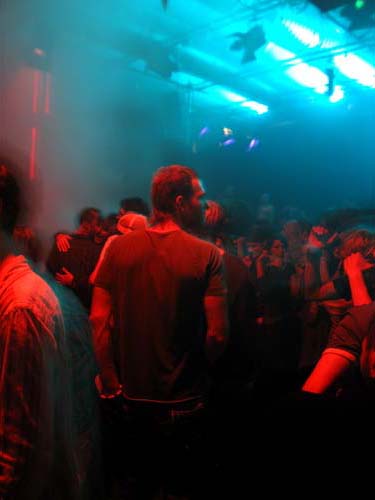 One of those wormholes I was talking about.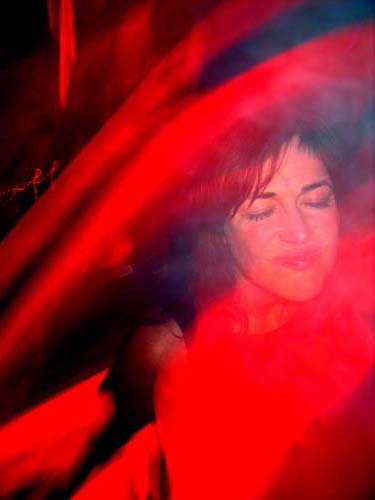 Good times, indeed.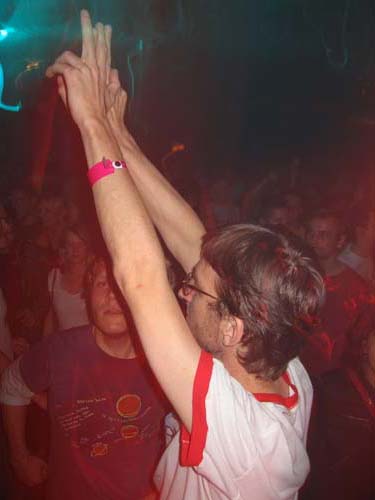 Justus shakes his klonky.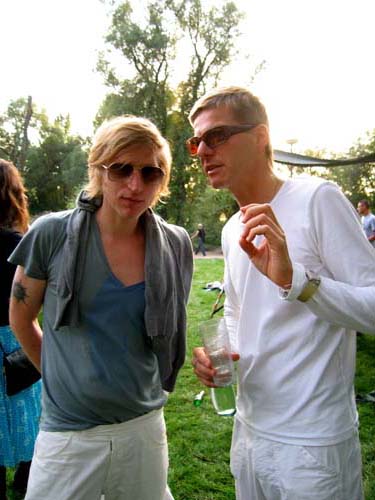 When Wolfgang talks, Superpitcher listens.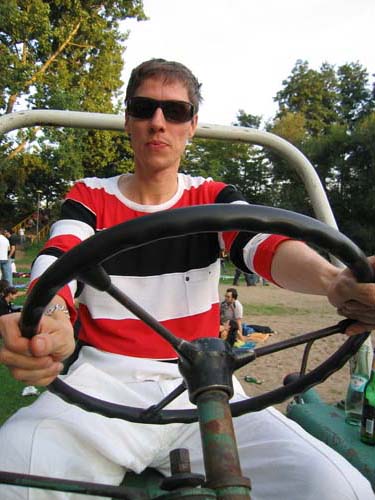 There's a reason they say Reinhard Voigt makes driving techno.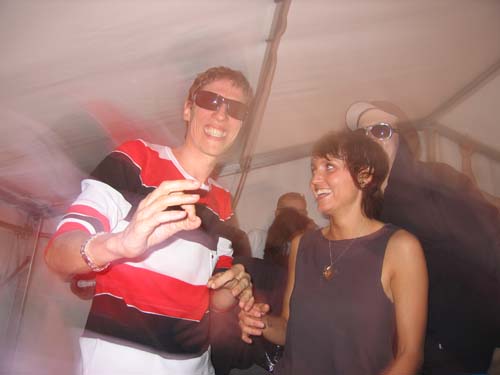 Reinhard and Magda compare RSI symptoms.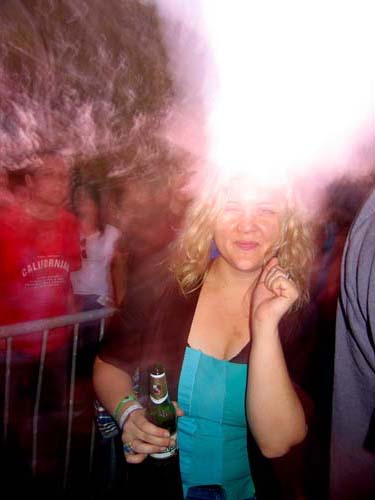 Square Productions' Amy Grill steps out from behind the camera.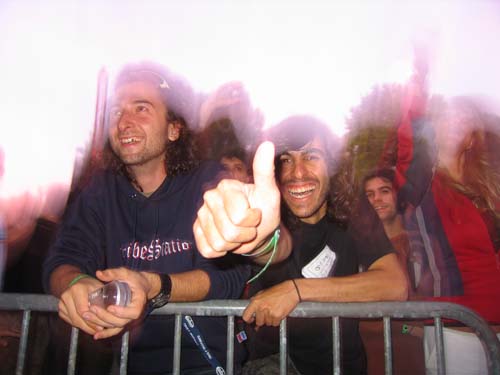 Chicos de Barcelona en Colonia.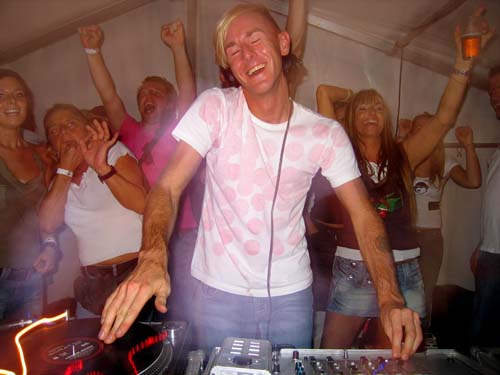 Richie Hawtin discovers good times.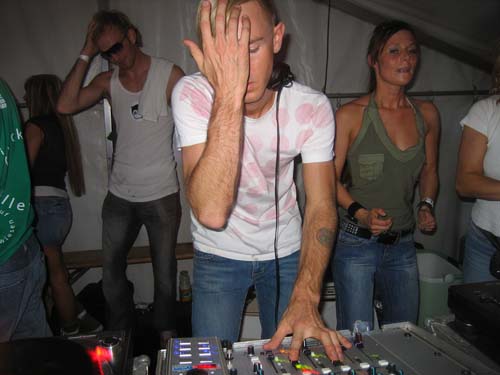 ... but those bangs really get in the way.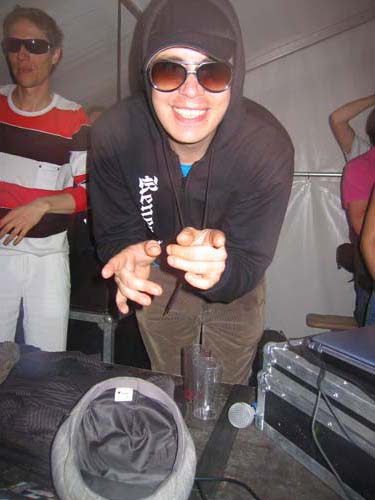 The Unabomber drops by Pollerweisel.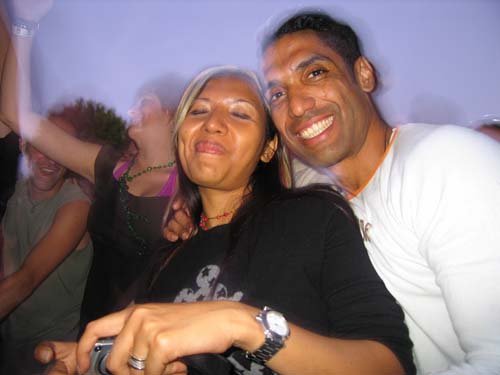 Every party should feel like this.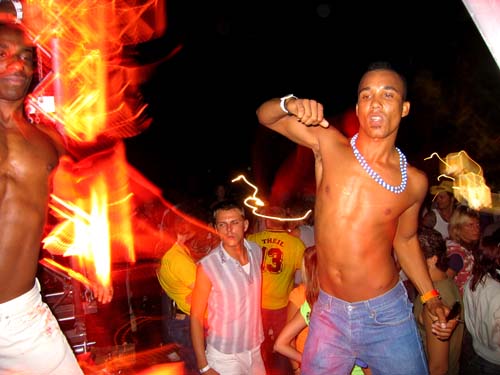 Cuyahoga, the riverside rave is pure fire.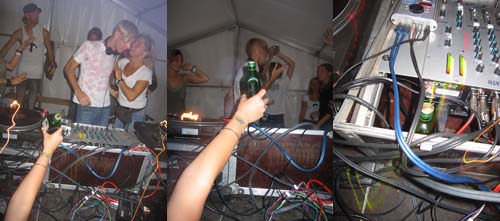 A dancer offers Richie Jägermeister... but the Allen & Heath gets the drink.
... and that's all the batteries I had. My camera kicked out as the sun was cresting over Total 6, which is a damn crying shame, given the crazy light over Cologne's streets on the longish walk to the Six Pack (which some allege is really called the "Sex Park," but what do I know about German), where Mayer (and others?) caned it from around 8 a.m. until well into the afternoon, in a shoe-box of a room behind warped blue+red windows. Just think about "Lovelee Dae" and use your imagination.