Such great heights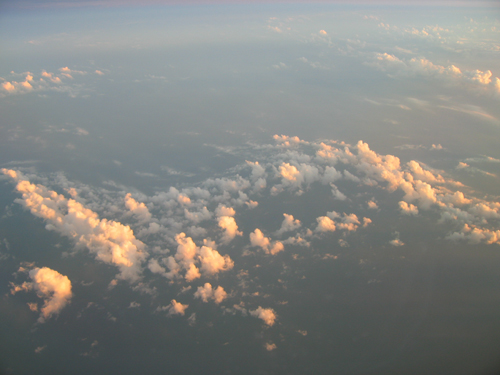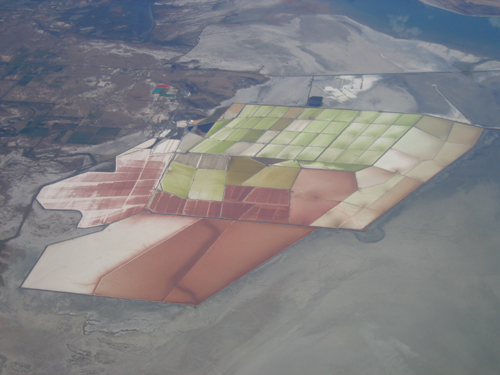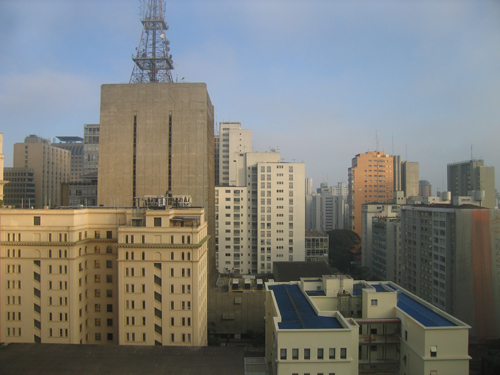 I just ripped my favorite shirt. It's a black button-down, nicely tailored, which it should be, since it was obscenely expensive and I'm a sucker like that. Being a sucker, I was too lazy to unbutton it after scooping it up from the tangle of the suitcase's innards and tried to wriggle into it like a bony eel exploring a very narrow paper bag. Bad move. Much as I'd like to find some kind of greater significance in it, there is none – I was lazy and now I'm going to have to drop lord knows how many hours and bones on a comparably nondescript black button-down shirt to wear every other day for the next, like, three years. Travel is full of these little disappointments.
But then again it all balances out, doesn't it? (And I'm not talking about the silver sweatshirt or unnecessary pair of sneakers I added to my overloaded suitcase, nor the Began Cekic disco 12"s I picked up at Other Music.) New York, despite the presence of too many Republicans and cops – cops on corners, on the subway, in the skies (in both helicopters and, inexplicably, a Fuji-branded blimp that also bore the insignia of the NYPD, leading some protesters to glance down at their point-and-shoots, wondering if the film they shot was somehow going to find its barcoded way from the one-hour processing places into the national security archives, with their name attached – paranoid, sure, but when people are getting scooped up in nets and corralled on the toxic ground of the downtown holding pens, who knows where paranoia becomes simple caution?) – and despite the inescapability of RNC speeches on the airwaves, broadcast into every taxi, every bodega, every CNN terminal in the airport, New York was paradise.
It would be boring to enumerate all the reasons why, but somewhere in the Venn diagram that included perfect September weather; old and new friends and unexpected mutual friends with ties to both; a mindblowing dancehall show at Hammerstein Ballroom; a drunken, late-night DJ set at Subtonic; and Brooklyn rooftop beer-drinking and Sunday Times reading, the cross-hatching drew a perfect picture of life as I want and need it right now.
And now, another plane, another language, another city; $1 Xingus, angular graffiti resembling Inuit, and a phrasebook I have to read backwards through a language that's not my own. Translation, conjugation, a reverse-engineered crash-landing. And, somewhere out there, perhaps, another black shirt to make me feel at home.