Best of 2010 (aka Schnee von Gestern)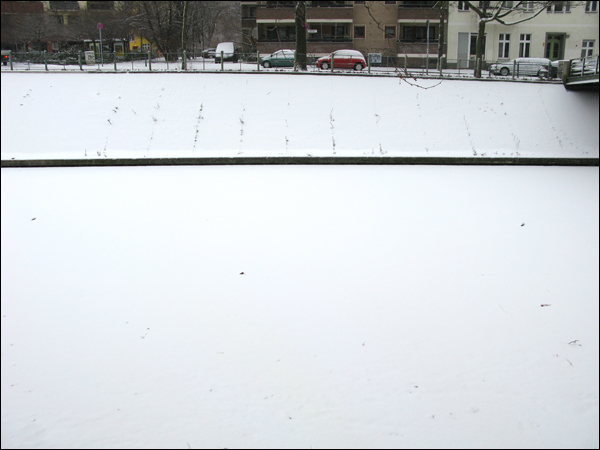 LET'S DO THIS. Rankings are fluid within subsections, and become more so the further down the list we go. And yes, I've probably forgotten some.
Don't miss my two best-of-2010 mixes ("House" and "Home") at Made Like a Tree, featuring many of the below tracks.
Best of 2010: Albums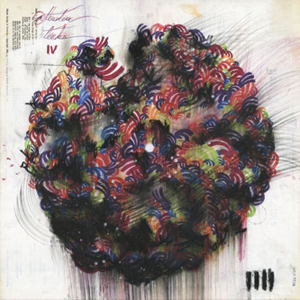 Teebs, Ardour [Brainfeeder]
In my review for Rhapsody, I wrote: If the debut album from Los Angeles' Teebs (aka Mtendere Mandowa) reminds you of Flying Lotus, that's probably OK: After all, FlyLo released it on his Brainfeeder label. Like other producers in his circle, Teebs' style is obviously hip-hop in its genetics, but it's evolved far beyond the genre's boom-bap roots. Rhythmically, his beats have as much to do with dubstep as hip-hop, but it's the textures that really set him apart. Full of bells, harp, flutes, strings and clicky percussion, his tracks thrum rather than thrump, with a gentle rush like a rainstick filled with feathers. This is another album that grew on me immensely over time—but then, I think the very best music usually takes a while to open up and reveal its essence. My first time through the promo, I had cherry-picked a few tracks to use in DJ mixes. The more I stumbled across them, the more I realized that there was something really special in them, and I finally dove into the album in earnest. I think what I like the most is how he takes something so busy and makes it sound so easy and fluid. There's no doubt that this is very much "beat music," but it comes across as all but beatless in its glow and drift. A stunning, stunning album.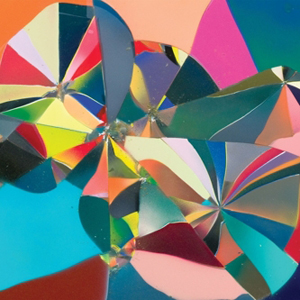 Glasser, Ring [True Panther]
I came to this album late, but after a few increasingly surprised listens, it went into regular rotation around the house; it's probably the album that my girlfriend and I turned to more often than any other. The production is ingenious, from the bell tones and synthesizers to the layer upon layer of vocals, which remind me of Kate Bush and Siouxsie Sioux, but more than anyone, Juana Molina. There's a real strength here, one that extends from the percussion through the melodies to Cameron Mesirow's supple, versatile voice itself. Her co-producers Van Rivers and the Subliminal Kid, meanwhile, seem to have worked with admirable restraint. Comparing Glasser's original EP version of "Apply" to the album version, the latter is clearly "better," fuller, more physical, but you realize that 99% of the work was completed in the demo version. I'm particularly impressed with the approach that Mesirow has taken to translating her music to a live context, at least judging from the video below—proof that Ring was no fluke, I think, and that we can expect much more from Mesirow.
Ring's cover, designed by the frighteningly talented Tauba Auerbach, deserves special mention.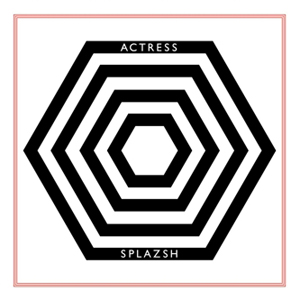 Actress, Splaszh [Honest Jon's]
As I wrote for SPIN, Actress isn't a time-traveler, but he plays one on his second album, Splaszh. It's all scuffed and scarred silicon, like a cuneiform tablet from the future, which might explain what an album of dystopian ambient house is doing on the ethnographically inclined Honest Jon's label. (Taking Splaszh together with T++'s fascinating Wireless 2x12" for Honest Jon's, the label was responsible for some of the most compelling "beat music" of the year.) With beats muffled in cheesecloth and glassy synths resembling organs wrapped in cellophane, his palette could make YouTube sound hi-fi, in comparison. But beneath the stray bits and tape hiss, his stoned dance grooves and stumbling, slo-mo electro—a weird mixture of Moodymann, Burial and Boards of Canada—pull you into a world as immersive as the title promises.
Often I saw Actress mentioned in relation to dubstep, but I have to say that I don't hear much of it in his music—neither the tempos nor the beat structures nor the overall sonics. One of his strengths is that he doesn't really slot easily into any subgenre or micro-movement; it really is singular stuff. And I have to give him extra credit for an astonishing live show at Unsound. I've never seen a club full of such "normal" looking clubbers—weekenders, not chin-scratchers—going absolutely mental to beats as fucked-up and disorienting as his. He brings it.
(Extra points for a stunning cover.)


Demdike Stare, Forest of Evil / Liberation Through Hearing / Voices of Dust [Modern Love] Boomkat
I'll be honest: I have trouble keeping straight Demdike Stare's various records, particularly the three LPs released this year - Liberation Through Hearing, Forest of Evil, and Voices of Dust. (Sadly, I never managed to get my hands on their 2009 self-released 12"s.) Even their mix CDs tend to add to the overall blur of the duo's catalog, given that their individual albums feel less like collections of discrete tracks than disorienting assemblages of sounds and ideas, with fragments of library music colliding with dub-techno passages, and tracks tangling up like dusky vines. But it's that very sense of confusion—beginning in the music and extending to the catalog as a whole—that makes Demdike Stare's music so compelling. In a year that was brimming with brimstone, these guys were among the few to make the occult references and gothic affect seem like more than window dressing, but absolutely integral. Modern Love will shortly reissue all three albums as Tryptych.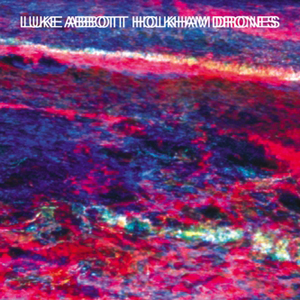 Luke Abbott, Holkham Drones [Border Community]
Luke Abbott's name was new to me this year, and he blew me away with this playful, colorful album of warped techno. It's obviously a very Border Community type of affair—not the earlier, more trance-oriented style, but the label's current trajectory towards the wobbly edges of the dance floor, the sound that James Holden showcased on his DJ Kicks mix and his equally great (or possibly even better) XLR8R podcast, both of which included Abbott's music. That style, which you could hear traces of everywhere from Four Tet to Caribou to Aera, was one of my favorites this year, jewel-toned and off-kilter, and Abbott's album was exemplary, a riot of analog tones and unstable machine rhythms.
More Stellar Albums of 2010
Oneohtrix Point Never, Returnal [Editions Mego]
Emeralds, Does It Look Like I'm Here? [Editions Mego]
Robyn, Body Talk [Konichiwa]
Caribou, Swim [Merge]
Four Tet, There Is Love In You [Domino]

Special Mention
Kanye West, My Dark Twisted Fantasy [some major]
…For being the pop record that got me interested in pop, in all its occasionally glorious mess.

Surprise of the Year
LCD Soundsystem, This Is Happening [DFA]
Easily their best record, even if nothing will ever top "Someone Great" and "All My Friends." As an album, it dances circles around Sound of Silver.

…And More
Flying Lotus, Cosmogramma [Swim]
Anika, Anika [Invada]
Superpitcher, Kilimanjaro [Kompakt]
Forest Swords, Dagger Paths EP [No Pain in Pop]
Shed, The Traveler [Ostgut Ton]
Swans, My Father Will Guide Me Up a Rope [Young God]
Tin Man, Scared [White Denim]
Bjorn Torske, Kokning [Smalltown Supersound]
Jon McMillion, Jon McMillion [Nuearth Kitchen]
Lukid, Chord [Werk]
Arp, The Soft Wave [Smalltown Supersound]
Chloe, One in Other [Kill the DJ]
Oriol, Night and Day [Planet Mu]
Roll the Dice, Roll the Dice [Digitalis]
Lorn, Nothing Else [Brainfeeder]
Barn Owl, Ancestral Star [Thrill Jockey]
Sam Prekop, Old Punch Card [Thrill Jockey]
Oval, Oh + O [Thrill Jockey]
Benoit Pioulard, Lasted [Kranky]
Loscil, Endless Falls [Kranky]
Gonzales, Ivory Tower [Boysnoize]
Reagenz, Playtime [Workshop]
Gold Panda, Lucky Shiner [Ghostly]
Wrnlrd, Death Drive [Flingco]
Tame Impala, Innerspeaker [Modular]
Supersilent, 10 [Smalltown Supersound]
Mark McGuire, Living with Yourself [Editions Mego]
James Holden, DJ Kicks [K7]

Tracks
Jacob Korn, Mirrorflip [Dolly]
Discreet Unit, Shake Your Body Down [Prime Numbers]
Floating Points, People's Potential [Eglo]
Nebraska, Soho Grand [Rush Hour}
Axel Boman, Purple Drank [Pampa]
Oni Ayhun, OAR004-A [Oni Ayhun]
Four Tet, Love Cry [Domino]
James Blake, Limit to Your Love [Atlas]
Actress, Hubble [Honest Jon's]
Cosmin TRG, See Other People [Rush Hour]
Gala Drop, Rauze [Golf Channel]
Luke Abbott, Holkham Drones [Border Community]
Gunnar Wendel, 578 (Omar-S Rude Boy Warm Mix) [FXHE]
Martin Dawson, Sunday Smoking [Moodmusic]
Midnight Magic, Beam Me Up (Jacques Renault Remix) [Permanent Vacation]
Roman Flügel, How to Spread Lies [Dial]
Baz Reznik, One Arm [SD Records]
Marshall and Milosh, The Valley [New Kanada]
John Roberts, Ever or Not [Dial]
Aera, Flowers on Fire [Aleph]
Tim Toh, Floral [Philpot]
Trickski, Point 0 [Suol]
Doc Daneeka, Hold On [Ramp]
The Lady Blacktronika, Luv Hate Us [Untitled & After]
Gold Panda You, (Osborne Remix) [Ghostly]
Conforce, Grace [Delsin]
Scuba, So You Think You're Special (Joe Remix) [Hotflush]
Totally Enormous Extinct Dinosaurs, Garden [Greco-Roman]
Ed Davenport, Siebzehn feat. Elif Biçer [Falkplatz]
Break SL, Low Light [Uncanny Valley]
Raime, This Foundry [Blackest Ever Black]
Ekoplekz, Distended Dub [Punch Drunk]
FaltyDL, Odyssey [Planet Mu]
Jon McMillion, Climbing Out [Nuearth Kitchen]
Nosaj Thing, Fog (Jamie XX Remix) [Alpha Pup]
Reagenz, Dinner with Q [Workshop]
Joe, Clap Trap [Hessle]
DJ Koze, Der Wallach [Kompakt]
T++, Cropped [Honest Jon's]
Untold, Anaconda (Tribal Guarachero Remix) [SSSSS]
Mosca, Square One [Night Slugs]
Space Dimension Controller, Journey to the Core of the Unknown Sphere [Clone Royal Oak]
Kassem Mosse, Untitled [Laid]
October, That Placid Track (Ewan Pearson Remix) [Caravan]