Feeling: April 2010 Top Ten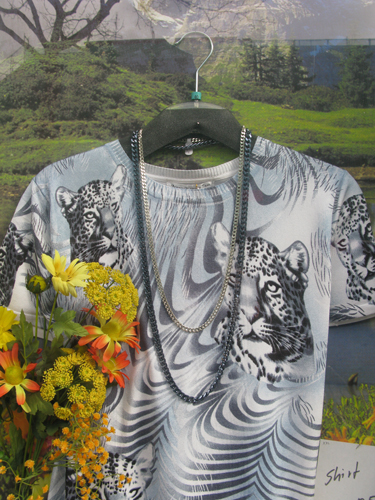 Jacob Korn, "Mirrorflip" (Dolly)
This just kills me; there's something about the way the melody and the bass wrap around each other at odd intervals that keeps catching me off guard—a little like when you find yourself tearing up unintentionally at the end of a flick. Emo.
To Rococo Rot, "Forwardness Fridays (Shackleton's West Green Rd Remix)" (Domino)
I love what Shackleton does with the organs here. Prog, baby.
Four Tet, "Sing (Floating Points Remix)" (Domino)
I failed to find the Joy Orbison remix on vinyl. That's what I thought this was, actually, when I snapped it up label un-read at Hardwax. (Did that even come out on wax?) Who cares, I won: this is even better. Like frugging down on a great, spongy expanse of moss.
Miracles Club, "Chango (White Rainbow)" (Ecstasy)
I wrote about this in my last post. Still thrilling me.
Nebraska, A Weekend on My Own EP (Rush Hour)
I wrote about this for The Wire a month or two ago (and still haven't found it on wax, dammit). "Soho Grand," "A Weekend on My Own" and "Time Has Come" remain three of my favorite deep house tracks this year. The first tune's hi-hats, Rhodes and (seemingly) electric bass seem to jump out of the speakers; for being such a chilltrack, it's got amazing heft and presence. And then "Weekend," which is almost certainly made with the raw material from "Soho," goes all jellyfish-like, in Pepe Bradock style, without ever losing its drive. "Time Has Come" seems to use more of the same, but this time it pulls out all the stops, amping up into a vocal-led tune with shades of Kemetic Just, I:Cube and Charles Webster. Can't get enough of this record.
VSQ, "This Is That" (Kalk Pets)
Hanno Leichtmann (Static, Vulva String Quartet) spins a one-bar vocal sample like cotton candy, ballooning it up with thudding piano chords, lovely contrapuntal synth lines, and a spare electro-disco rhythm. (It also has a bassline to die for.) What's amazing is how much mileage he gets out of his barrel of one-bar loops; there's nary a dull moment, as shifting lines wax and wane around the indelible center. The Efdemin remix is something else entirely, wandering a little like Tobias Freund's remixes do, slow but intense.
Basic Soul Unit, "Yellow River" (Crème Organization)
I appreciate the other tracks on this EP more than I really feel them, perhaps, but "Yellow River" is a perfect example of melodic, melancholy techno, so classic it might as well be carved in marble.
KiNK, "Rachel"/"Keys of Life"/"E79" (Ovum?)
Against all possible odds, it never feels textbook.
Recloose, "Cardiology" (Playhouse)
Loved it then, love it now. Have been pulling out quite a bit of old Recloose lately – also "Can't Take It," the Carl Craig mix. 10 years later, overdue for a rewind.
D-Train, Something's On Your Mind (Prelude, 1984)
Flea-market find. I finally get these guys.